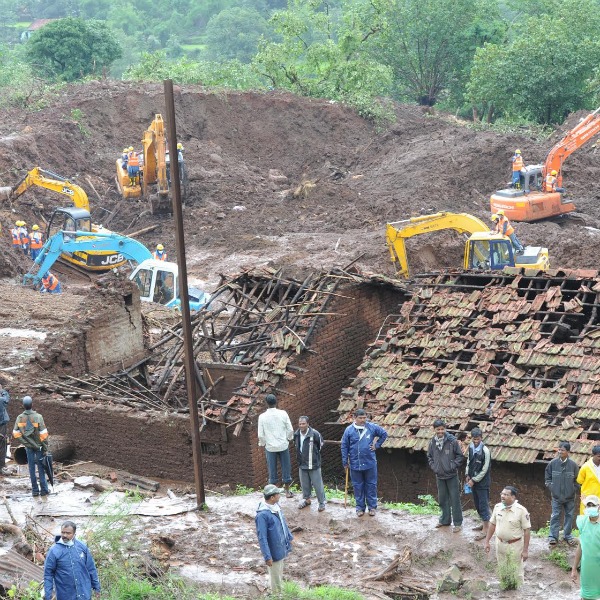 Once regarded as a pride of place, the Malin district school has now become the headquarters of National Disaster Response Force (NDRF) and district administration personnel. They have been using this school building it as their office and even rest room.
With a built-up area of 10,000 square feet, the school runs classes from the first to seventh standard. There are seven rooms, including the principal's cabin. It is the only school in the area which provides education for children hailing from five villages.
Suresh Rongte, principal, said, "I wish the school should have been open in the morning on that fatal day and the children in their classes. All of them would have been saved. There are 160 students in the school and 35 of them were from Malin. I was transferred to this school in June. We are now approaching parents and counseling them to send their wards back to the school.
Former principal of school VB Gabhade said, "The last time we interacted with the children, was on the ocassion of Guru Pournima. The children did a dance performance and street play for me. This was the best send off to me by the children. Recently, the villagers had donated us Rs30, 000, with which we had planned to start an E-learning facility in our school.
The school administration told dna that there is no need to close the school as the children will have to travel more than 10 kilometres a day to other schools which are located at far off locations. "We are hoping to start the school next Monday, otherwise children will lose their academic year," Rongte added.
Recalling about the students who were lost in the tragedy, Nitin Bharne, a teacher, said, "All the 13 students in my class were from Malin village. I had taken their class test last Tuesday and was checking their answer sheets and one of the deceased, Sanjay Pote, had topped."