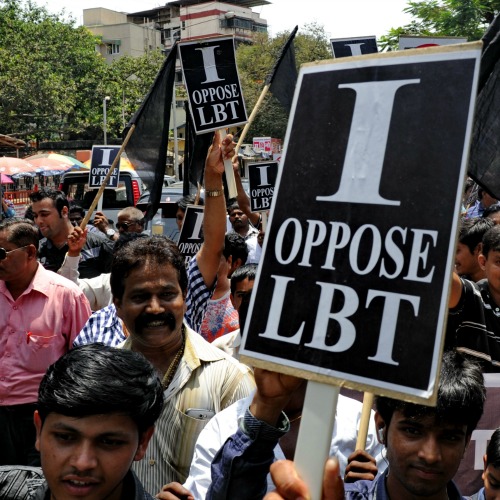 Pune: As the Pune Municipal Corporation is planning to tighten the screws on traders for better recovery of local body tax (LBT), the traders community has decided to launch a statewide agitation against LBT. The traders have also threatened to go on strike if the decision on abolition of LBT is not taken within next ten days.
Traders organisations such as Pune Merchant Chambers, Federations of Associations of Maharashtra (FAM) had organised a meeting of traders to chalk out a plan to oppose LBT statewide. Over 60 representatives from various traders organisations across the state attended the meeting which was chaired by Mohan Gurnani, president of FAM.Adressing the meeting, Gurnani said, "All the traders' organisations who attended the meeting have decided to adopt non-cooperation policy with the state government till the time they do not abolish LBT from the state. The traders will not pay any tax to the municipal corporation."
The traders claimed that they have no problem with the VAT system and the government can charge surcharge on VAT instead of charging LBT. "We are not going to suggest any alternative to LBT. It is the responsibility of state government to find alternative, however government has not suggested any alternative to traders association so far," Gurnani said. The traders also claimed that the chief minister Chavan had assured to abolish LBT in a meeting between state government authorities and traders representatives but till date, government has not taken any step in abolishing the LBT.