Congress' Vishwajeet Kadam will take up the issue with the party high command, seeks action against the guilty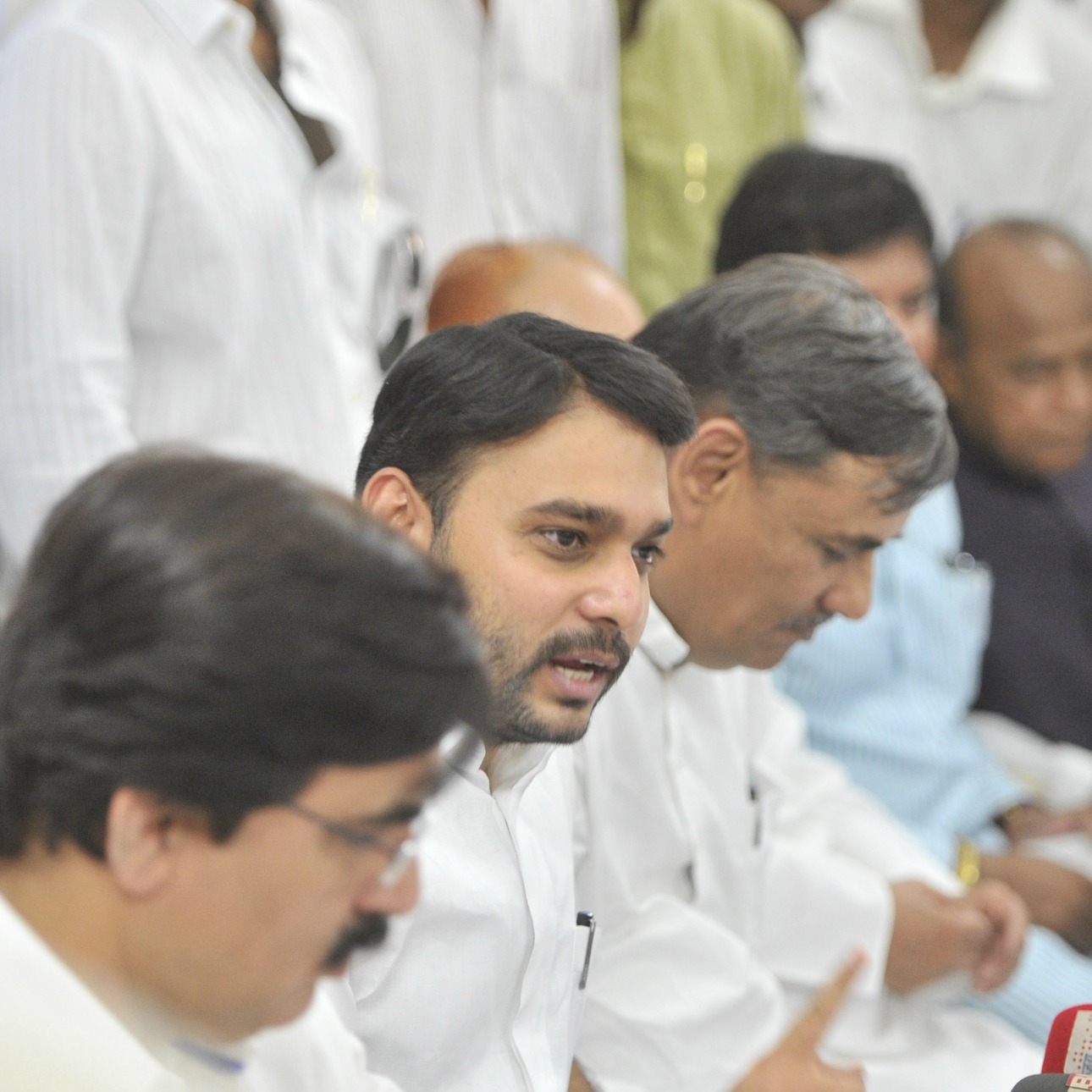 Pune: Putting the square blame of his defacement at the Lok Sabha elections and embarrassing defeat to BJP's Anil Shirole, Congress candidate Vishwajeet Kadam said, "It was due to lack of support from certain members of the party that we couldn't use our full potential resulting into the defeat."
Addressing the media, Kadam said that he will not let this matter rest and has a list of such names, which he will present to the senior party leadership. He will demand a probe into his allegations followed by strict action against those found guilty. He refused to reveal the names but has clarified that the party has received full support from the NCP. He also said that will take this matter to its logical conclusion.
He said that the party leadership at the central and state levels should have taken the full moral responsibility for the defeat. "It is the time to introspect why there is a miscommunication between senior party leadership and lower rung," he added.Terming the Pune results as 'shocking' for city Congress and its alliance parties, Kadam assured the citizens that the party will continue to work towards the development of the city. Besides the strong Modi wave which had gripped the nation, Kadam said issues like Maratha reservation and the local body tax also affected the outcome. He also attributed the loss to social media and marketing. "Congress underestimated the influence of social media, branding and marketing on the youth. Besides, the resentment that people had towards party over inflation and some wrongly taken decisions were also expressed at local level through the ballot," he said.
Asked why the traditional vote bank of the party has left its side this time, he expressed regret that he could not instill enough confidence in the voters, especially in youth. "I always acted keeping in mind the Pune culture. It seems I failed to reach out to the people. If they demand that I act aggressively in order to solve the city problems , I am willing to do so," Kadam said.
Meanwhile, he said the Congress' future plan of action is to consolidate the party which is currently low in morale due to the defeat. Kadam said he will work hard for the upcoming Vidhan Sabha elections and will try harder to reach out to the youth, with the help of the youth wing of the party.
Mankar demands resignation of certain members
Congress vice president for Pune, Deepak Mankar demanded the resignation of Chief Minister Prithviraj Chavan on Sunday, so as to take moral responsibility for the party's defeat in the state.
He said this in addition to Vishwajeet Kadam's claim that all senior party members should take moral responsibility and introspect as to what the party did wrong.
He added that the Party leadership should take quick desicions on pune specific problems, relating to the youth and the slum dwellers in particular.
Mankar said, should the Chief Minister visit Pune, he will personally demand his resignation. He clarified that it is his personal opinion and did not pertain to the opinions of other party members.