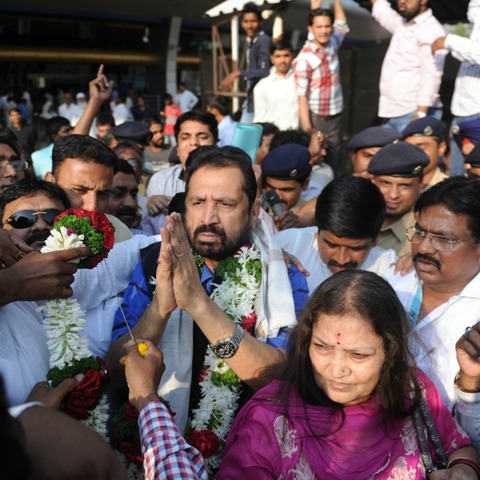 Pune: Though the sitting MP Suresh Kalmadi has made it clear that he would open his cards on Sunday, he is likely to yield to Patangrao Kadam's request to work for his son and Congress-NCP candidate Vishwajeet Kadam. The minister met Kalmadi on Saturday and requested him to work for the party's official candidate.
Kalmadi, who was suspended by the Congress in April 2011 for his alleged role in the Commonwealth games scam, is upset at being denied party ticket for the Lok Sabha elections. Alleging that the Congress has done injustice to him, he had said that his supporters were unhappy after his wife Meera was not given the candidature from Pune.
Kalmadi is likely to announce his decision on Sunday.
Speaking to dna, Patangrao said that Kalmadi would work for Vishwajeet from tomorrow.
Kalmadi's supporters including MLA Ramesh Bagve also feel that he should work for Vishwajeet Kadam. Since it is beyond the state leaders to assure that Kalmadi's suspension would be taken back, his supporters have requested him to chip in for Kadam's victory so that the party high command would do the needful once elections are over.