NGOs launch year-long drive to ensure protection from encroachers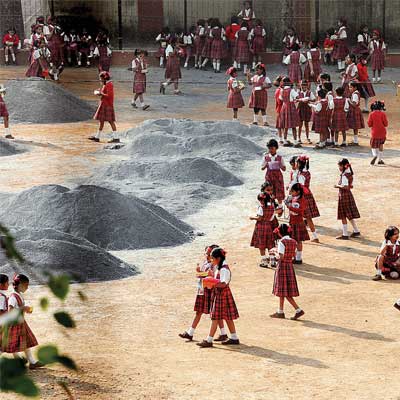 Pune: The advisory committee of Dnyana Devi Childline, a city-based NGO, has held lack of time and play areas responsible for the rising number of juvenile delinquency cases and addictions among children. It has launched a year-long campaign along with a few child rights NGOs to reclaim children's right to play to mark its 13th anniversary recently.
The campaign 'Save playgrounds, Save hills to Save children' will ensure protection of playgrounds from encroachers and see participation of different schools and children during the drive.
Executive director of Childline, Dr Anuradha Sahastrabuddhe, said that in today's scenario there are no playgrounds in schools and housing societies for children. "There is a dearth of playgrounds in the city which is why kids are forced to play games on computers and mobile phones. These games are not suitable for children as they are full of violence. This is making them aggressive as they are not able to utilise their energy. While playing on Internet, most of the times they come across porn videos and other objectionable contents. Out of curiosity they go through these sites and get addicted to them. There are cases where children were caught uploading nude pictures and videos," said Sahastrabuddhe.
About the campaign
Explaining the nature of campaign, Sahastrabuddhe said that they would procure a list of available open spaces and playgrounds in the PMC and PCMC limits. They would also seek assurances from political parties to protect the grounds besides ensuring that there is no construction in these areas.
"We would approach the schools to reintroduce physical training classes, have periods for outdoor sports besides promoting activities like trekking, cycling etc. We would also launch an awareness campaign to sensitise parents about importance of play in a child's life," said Garware Balbhavan director Shobha Bhagwat.