Loud demands for patrolling to begin at 5 o'clock. Joggers who turn to the Pune university for their early morning walks, can now enjoy the greenery better. After scores of requests for increased security, especially from senior citizens who jog at UoP campus mainly during weekends when traffic movement is very less, Pune police have finally decided to step up to safeguard their interests.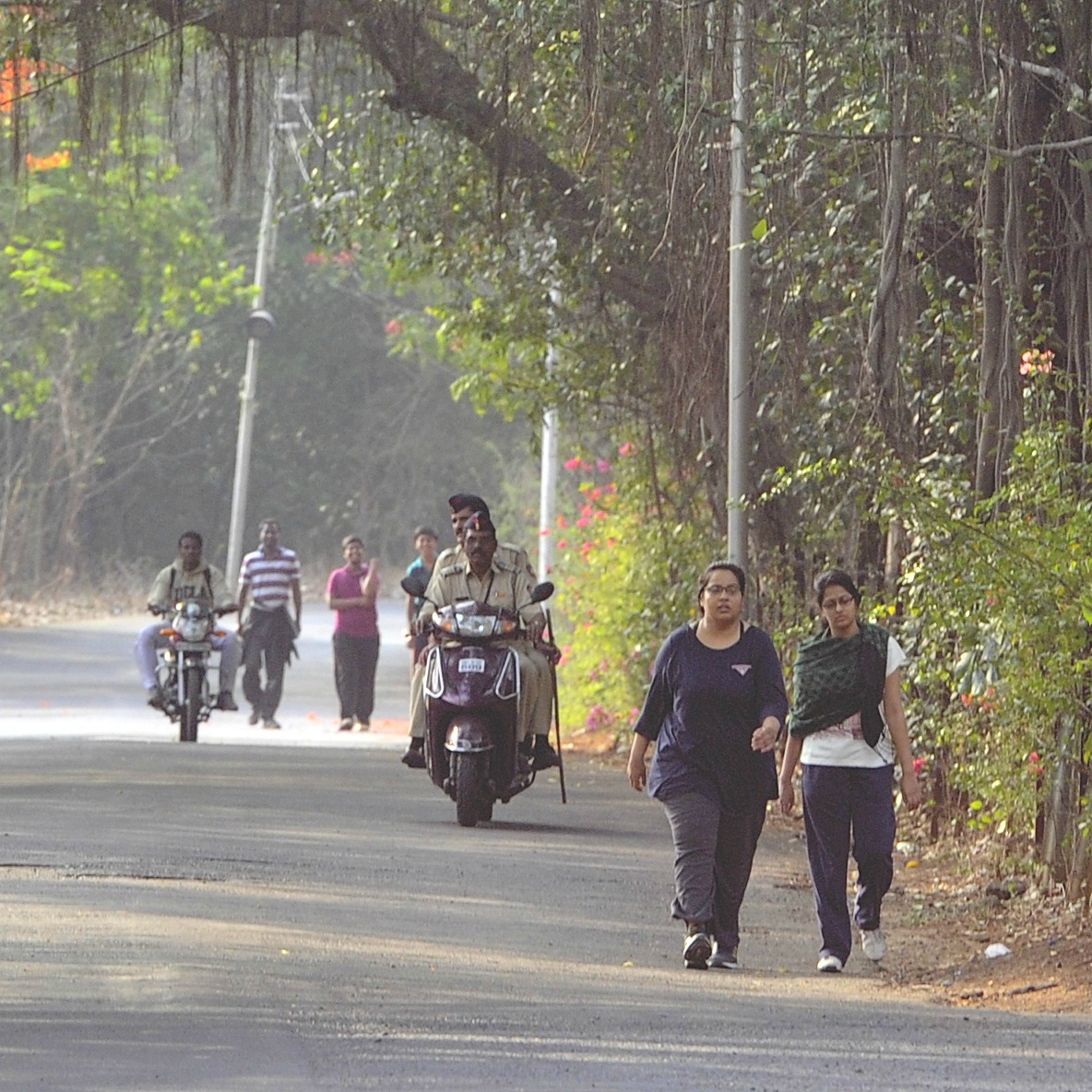 Pune: Starting Sunday morning, the Chatrushungi Police tightened security on the campus to ensure the safety of joggers. The police have increased patrolling rounds of Marshal Squad on Saturday and Sunday mornings, when citizens flock the place. The first round of patrolling was carried out on Sunday morning at 6:30am.
Pune University has been a favourite with joggers, because of its pollution-free environment. On the flip-side though, the campus is quite deserted in the mornings, and senior citizens alongside young women, hesitate to take the stride alone.
Prakash P Mutyal, additional inspector of police (North Division) said, "We have taken this decision so that joggers feel a sense of security. Even though university has its own security, this patrolling will support it. Two armed men in a mobile unit will circle the grounds on Sunday mornings."
Many joggers told dna that said they feel quite safe during their morning walks on the campus now. They pointed out that patrolling is needed in the early hours of morning, when it is still dark.
Sharmila Mande, a scientist with National Centre for Cell Science said, "My husband and I come for a walk before 6 o'clock. It is isolated then, but by 6am, it gets busy. If my husband does not accompany me for some reason, I prefer to delay my walk by half an hour as I feel unsafe."
Sudhi Haribhat, a resident of Baner has been jogging at the university for past four years. He feels that security is needed between 5am and 6am.
He said, that the university has no visible security system for early mornings, apart from watchmen manning the academic departments.
However, women who jog alone feel security should be provided until 8am. Tejashree Solanki, a student living in Range hills said she has been subject to eve-teasing by boys on motorbikes very often, sometimes as late as 7am, and she would feel safer if cops were around.
SA Nikam, police inspector (crime) at Chaturshungi police station has assured that the police will deploy men earlier, if the citizens demand so. Meanwhile, two police officers from the Chaturshungi Police station have been taking rounds of the campus every morning.