The Advertising Standards Council of India (ASCI) has held over 87 companies in India guilty of promoting misleading and unsafe ad campaigns. Are such companies adopting unfair practices for running misleading ads that are against public interest? Do we need a regulatory body to control this? dna explores...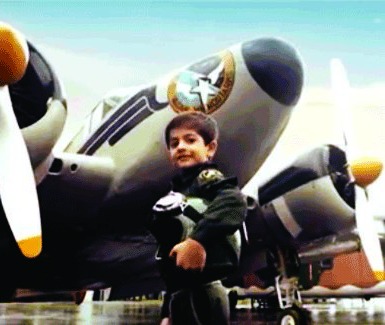 Consumers know when to throw the product out of window
Let the consumers read and view the ads on various mediums of advertisements and let them only approve or disapprove the ads. We don't need any regulatory body which decides on which ads are misleading and which are not. The ads are designed to pursue some goals of branding the market. Our consumers are smart enough to throw the product out of the window when they know that a particular ad is misleading and against public interest. We don't need any additional statutory body to regulate advertisements, it is just not required. The consumers in India know how to protect themselves.
--Achyut Vaze, Dean, Flame School of Communication
It should be an independent body sans govt representation
I am in favour of some kind of social accreditation to advertisements meant for branding and marketing. It could be a kind of rating given to ads by consumers, who are allowed to post their views and ratings on a social media forum. These companies which are guilty of misleading consumers with their ad campaigns is just the tip of the iceberg. There are so many local and small advertisements that come through print and broadcast media that have no public interest and are misleading -- what about them? At the end, the motivation of advertisements is making money, by implementing social accreditation to them we will change its motivation to making a social-friendly impact. We do need a regulatory body to keep a check on the advertisement that move away from public interest, but it should not have government representation. With government representation nothing will happen, as they will always come out with favourable reports. It should be an independent body consisting of opinion makers and should be a social platform.
--Ravi Ghate, director, SMSONE Media Services
A monitoring system is must to check such erring companies
If the company's claims in its advertisement is not substantiated, the consumers have the right to complain to the advertising council saying that they are being mislead. If the council starts holding big companies guilty of promoting misleading or unsafe ad campaigns on consumer complaints, then smaller companies will automatically take precaution not to mislead consumers. On the query of the council, the companies should respond appropriately and take note of the advertisement or modify it, if the complaint against them is justified. A monitoring system is necessary to take action against companies that default on the rules laid down by the advertising council.
For example, I had put up a hoarding ad of condom recently and unfortunately the place happened to be right opposite a ladies hostel. Next day, I received a complaint and I had to remove the hoarding. So, I had to comply immediately and follow the instructions in the public interest.
--Ajay Phutane, AP Communications
The Advertising Council has no powers to take action
As per my knowledge the Advertising Standards Council of India is not a regulatory body under the government, so it has no powers to take action against companies which are found to be defaulting on giving misleading ad campaigns. The council has laid down certain guidelines to its registered members and if anyone does not follow the guidelines the council only sends notices and has no powers to take action. There should be a regulatory body which lays down standards for ad campaigns of companies, in public interest. Whatever claims are made in the advertisements, if they are false, the regulatory body should take strict and fast action against them. There are various laws in existence which can prevent companies from giving misleading ads, if they are implemented.
--Suryakant Pathak, executive director, Grahak Panchayat