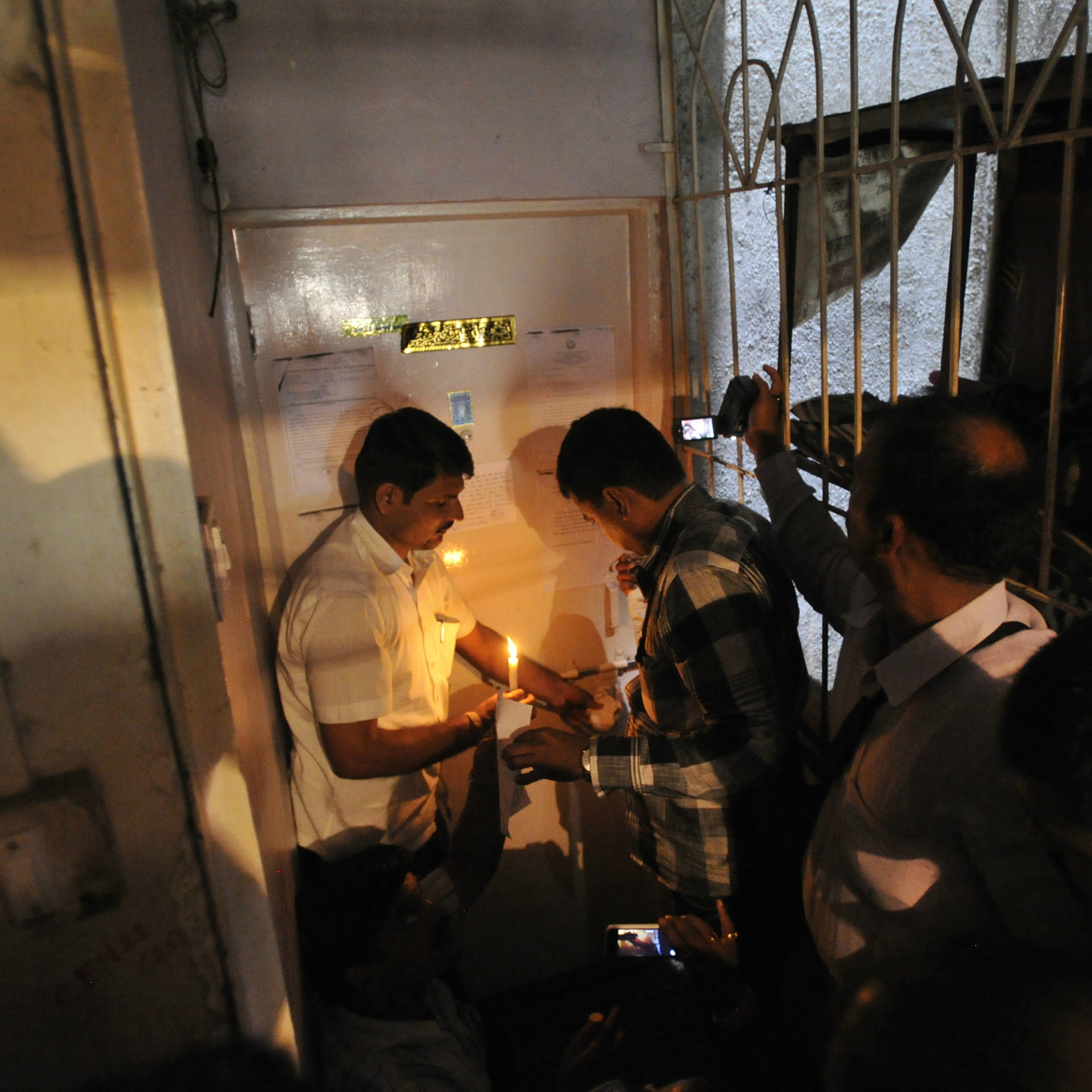 Pune: District collectorate officials led by Khed Shivapur circle officer Shekhar Shinde on Thursday sealed the one-bedroom flat of a Indian Mujahideen (IM) operative Mohsin Choudhary in Mithanagar, Kondhwa.
The action was taken following the National Investigation Agency (NIA) court order which asked the district collector to seize Choudhary's property on grounds that he was wanted in connection with blast investigations and has been absconding for a long time. The team comprising circle officer Shinde, Katraj Talathi Milind Sethi and Ambegaon Talathi Deepak Chachar sealed the flat around 3.45 pm.
The administration officials had arrived around 10 am but Choudhary's family members objected to the sealing and sought time on humanitarian grounds maintaining that they had no place to reside on eviction and their children's exams are going on. The family spent the Thursday night in the society parking as they don't have any place to go.
A heavy police bandobast was deployed at the venue with plain clothed policemen from Special cell (SC), State Intelligence Department (SID), Intelligence Bureau (IB) and National Investigation Agency (NIA).
Shinde said that the flat had been locked, sealed and the video shooting of the process was done after which a compliance report has been sent to the NIA court. Mohsin's wife said, "My two kids are scheduled to appear for exams on Monday and the sudden development has been traumatic. Mohsin has been absconding for past seven years and we don't know whether he is dead or alive. We requested the district administration to take a lenient view but our request has not been granted."
Kondhwa police station incharge Mandhare said that NIA, Mumbai Deputy Inspector General (DIG) Abhin D Modak had sent a letter to the district administration on March 6 asking it to seize the flat according to the NIA court order. The district collector on March 26 directed the Khed Shivapur circle officer to carry out the operation at Choudhary's flat.