It's been hundred years since German is being taught in India. Commemorating this achievement, dna traces down the history of the association between the two countries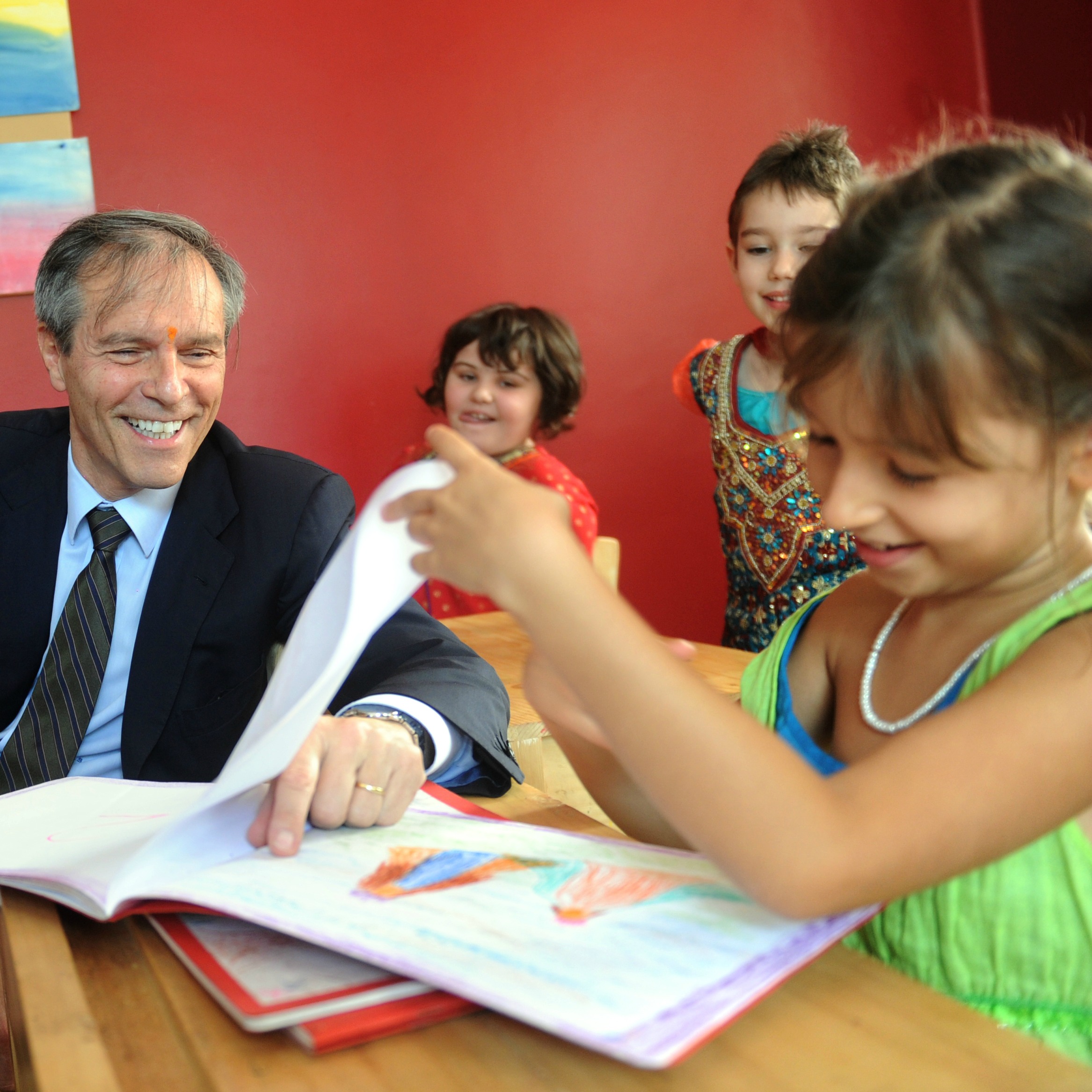 It is said that India was the first country to end the state of war with Germany after the Second World War. And since then this relationship has only grown and strengthened over the years, making the two nations the strongest commercial, cultural and strategic allies of one another. Perhaps, that's what explains the celebrations behind the completion of 100 years, since German is being taught in India, this year.
Against the background of the same, dna speaks to a host of people regarding their association with the language and about the alliance between the two nations that has been developing with time.
Historical background of the alliance
German was first taught in India, in two of its most prestigious colleges -- first being Pune's very own Fergusson College and the second being St Xaviers' College. "Most people find it surprising to know that Fergusson College had German as an academic subject in those years, as 100 years ago the country was a British colony and teaching German then was an uncommon phenomenon, especially when the college in question is a part of the Deccan Education Society, which was one of the stalwarts in the Indian freedom struggle. On the contrary, St Xavier's did not arouse that much astonishment as it was started by German Jesuites," said Bernhard Steinruecke, director general, Indo-German Chamber of Commerce.
What most people don't know is that the genesis of Indo-German relationship dates back to exactly 300 years ago when Bartholomaus Zeigenbalg from Haale an der Saale, the first German linguist to visit India as a missionary explored and defined the languages of Tamil, Kannada, and Telegu. He later went back to Germany from his first stint in India and published the first bible in Tamil. And this is not all. Precisely150 years ago, another renowned German linguist Dr Hermann Gundert came to India and explored and defined the South Indian language, Malayalam.Well-known German philologist and orientalist Max Muller, who was a professor in Oxford, finalised his three-year lecture on the Science of Language at the Royal Institute of Great Britain in London and one of the integral chapters in it was about Sanskrit.
Initiatives being undertaken
Seeing the trajectory of the way the Indo-German relationship has evolved over the years, especially language-wise, this year is certainly very significant. "However, we are not only looking at the past alone but the future as well. In line with that, Max Muller along with the German foreign ministry, has started an initiative called the German Language at 1000 schools," stated Steinreucke.
Under this initiative, Max Muller along with the German foreign ministry have teamed up with 1,000 Kendriya Vidyalaya schools and other, what they call as, partner schools, to teach about one million students until 2017. They have another initiative, under which German teachers are sent to Indian schools to teach German.
Apart from this many corporates are also doing a lot. For instance, the Indo-German Chamber of Commerce has three vocational training centres in Mumbai, Chennai and in Bangalore, where they teach Indian graduates in line with the German system of dual education, out of which one part of the curriculum involves learning German. Besides, many German companies send their Indian staff members to Germany, and also enable them to learn the language.
Max Muller, as an educational institution alone, has been there for over 50 years in India and is teaching in all of its six institutes here -- Mumbai, Pune, Bangalore, Chennai, Kolkata and Delhi. Speaking about the growing demand for the German language, Shiv Prasad Joshi from the language department of Max Muller Bhavan said, "The demand for German language has definitely increased over the years and these numbers have been steadily increasing. In Pune alone, we had around 1200 registrations in the early 90s and last year this number gradually increased to 2900 registrations. In 2005-06, international examinations of Goethe Institute were introduced worldwide and in 2007, the German Embassy made it compulsory for the spouse of a foreign professional in Germany to know the language in order to be able to carry on their day to day life without any hindrance. Thus numbers kept rising. In 2012, we conducted 4900 exams and last year about 6800 exams were conducted in Pune, including the internal and external exams."
Celebrating 100 years
Completion of 100 years of German teaching is an occasion to celebrate for members of Max Mueller Bhavan. Wofgang Franz, director Goethe-Institute/ Mam Mueller and his team have organised various events and competitions throughout the year to commemorate the occasion. "We are conducting all activities that are associated with German teaching. For example, we organised rallies and competitions, showcased some documentaries and photos, and for each of these events, our colleagues have been and will be the jury members of the various competitions. We also have some amazing prizes in place. For example, the first prize winner will get the opportunity to go in for a four week course in the Goethe Institute in Germany with accommodation and flight tickets taken care of by MMB. Other prizes involve a free course in the Goethe Institute in Pune and an Ipod. In last week of February, we also had an orchestra come down to Bremen for its performances," Franz said, adding that a theatre and a short film festival will also be held that will portray the German culture in perfection.