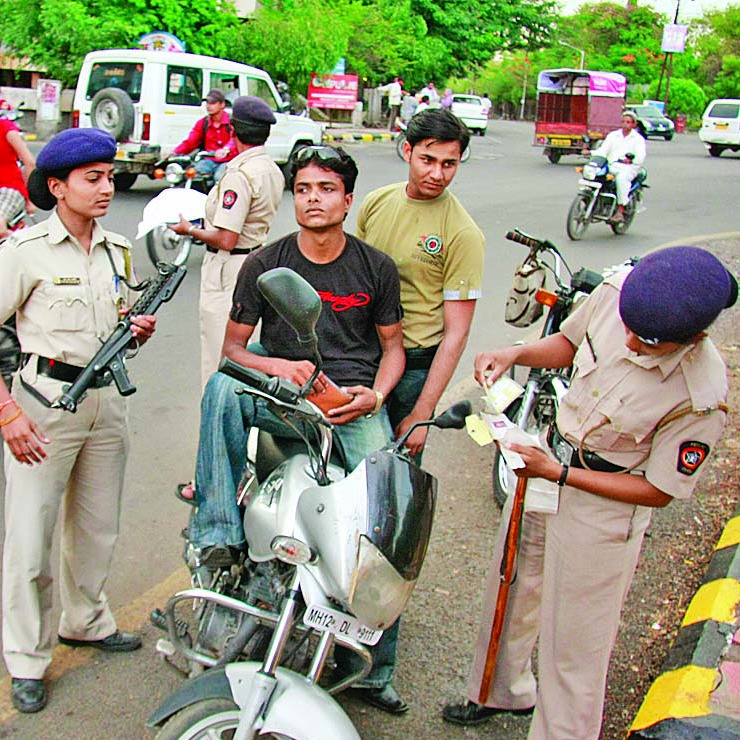 Pune: The nine-day special monsoon drive initiated by the city traffic police saw as many as 37,128 persons being booked for violating rules and Rs38.94 lakh of fine amount being collected from them.
The violators have been booked under offences ranging from no parking, no entry, zebra crossing, signal jumping, wrong side, sporting fancy number plates and tainted glass, not wearing helmets and seat belts.
DCP (traffic) Vishwas Pandhare said that the drive had been initiated to make citizens aware of driving safely during the monsoon. The drive which started on July 14 was focussed on taking action against violators at all the major traffic junctions and prominent roads in the city.
"We have often seen that drivers are skidding off the roads and are meeting with accidents. Fortunately, none of them have sustained any serious injury. The monsoon drive is being widely publicised on Facebook and online traffic portals including Whatsapp is which is being used to spread traffic-related awareness and seeking citizens cooperation for smooth movement of the traffic," Pandhare added.
Every day, the monsoon drive began around 8am and continued till late afternoon. The entire traffic branch except the administrative personnel participated in the drive. Meanwhile, Pandhare said that the monsoon drive is likely to be extended till next week. He also appealed to citizens to drive safely at controllable speed and avoid rash and negligent driving.