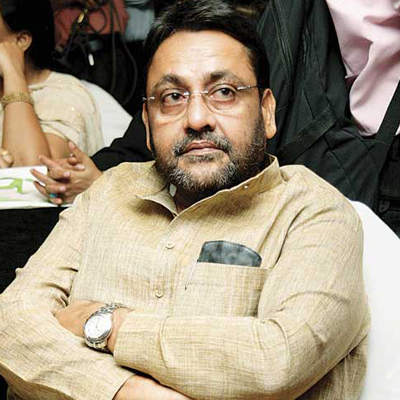 Pune: Ridiculing the instructions laid down by Syed Ahmed Bukhari, the Imam of Jama Masjid, Delhi, for Muslims all over the country, NCP spokesperson Nawab Malik on Thursday said that only those who offer Namaz at the Jama Masjid are bound by the Imam's words.
Addressing a press conference in Pune, Malik said that Syed Ahmed Bukhari is not Imam for entire Muslim community in the country, and one can not forget that same Imam had founded the Atal Himayat Committee in 2004 to support the then PM Atal Behari Vajpayee. Questioning the Imam's credibility, he said that it was the same person who was with the Samajwadi Party and Mulayam Singh just two years back, and that one can not believe whom he will support next.
Replying to a question on the UPA chairperson Sonia Gandhi's meeting with the Delhi Imam, Malik said that Sonia Gandhi was a secular leader and she meets Shankaracharya as well as religious leader of the Lingayat community. Malik said that even though such religious leaders and candidates meet during elections, he was of the opinion that voters don't exercise their franchise on the directions of spiritual gurus.
Box item
Modi, a bag of lies
Malik demanded that Election Commission should take action against Gujarat chief minister Narendra Modi for hiding the fact that he was married. He alleged that Modi had cheated not only the electorate by false claims of development, but also lies. This reflected in his affidavit, where he had once mentioned that he is unmarried, but during this elections he has shown his status as married.

Related Read: Imam appeals for Congress support in Pune