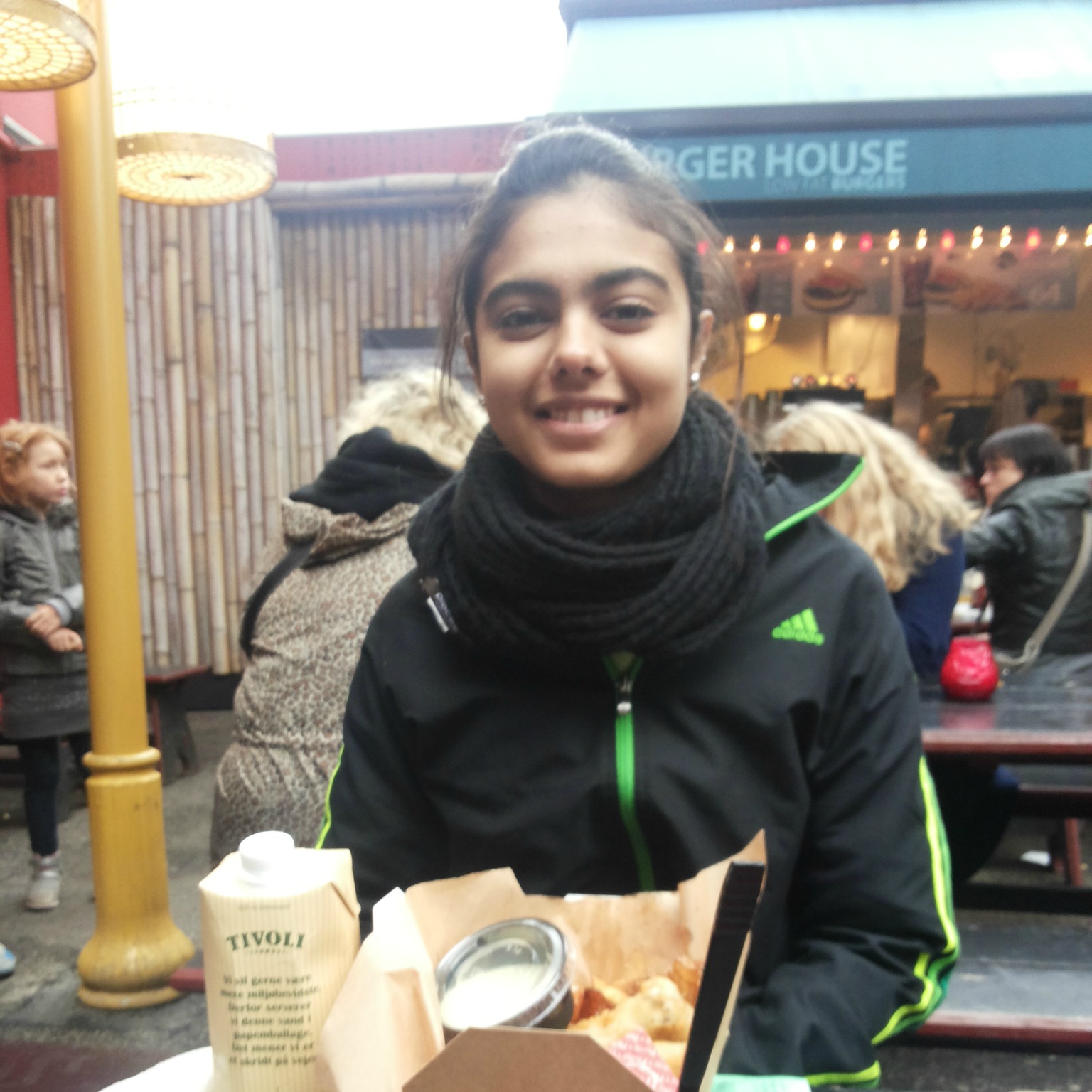 16-year-old Pune girl, who is on an exchange programme in Denmark, says the thought of returning to the city gives her goosebumps
Fear…tears…anger…helplessness...goosebumps…sorrow and many more are the feelings I went through within a moment. I am Avani Awasthee, aged 16 from Vidya Valley School, Pune (The Oxford of East) on an exchange programme in Denmark for the past nine months. I live with a host family consisting of teenagers.
These are the thoughts and feelings I am experiencing after hearing about the most shameful and ridiculous incident that took place in Pune not very long back.
I was scrolling through my Whatsapp list, while I realised that quite a few have had their display pictures completely black with the status mentioning 'JUSTICE SHOULD BE GIVEN'. I was puzzled, I didn't know what was going on. I immediately found out that this was in support of the innocent 4-year-old girl who was recently sexually abused in Pune. I was stunned!! I didn't know how to react.
I am at Denmark, thousands of miles away from that mess, but I couldn't help myself from writing this down. I will be returning back to Pune next month. I was extremely excited to get back, until now. The single thought of coming back scares me. I was under the impression that Pune is one of the safest places to be in India. This has just proved me wrong. I am scared…upset…angry… with an extreme feeling of helplessness.
When I ask people what they think of, when they come across the word INDIA, people say things like curry…elephants…colours...spices but not to single out, also rape. I am often asked the question "Isn't rape very common in your country?" The disgust, the sadness, the anger that arises within me is much more than words could help me express. I don't want to be ashamed to be called an Indian. To mention a recent incident, a middle-aged Danish woman was raped in Delhi, after which not a single Dane wished to visit India; this isn't exaggeration.
I certainly think it's time to make a change!! Not just talk about it, but also do something!!!!
What the Danes say...
It's quite horrifying. This makes me uncomfortable to be around Indian men. We had often heard that it was only Delhi where something like this happens. From what we had heard that Pune was a safe city, this contradicts that completely. The poor 4-year-old girl, that defenceless little soul couldn't even do anything to save herself from it. I am very sad that this is still happening even after several cases have been already reported.
- Sarah Sander (17); Rungsted Gymnasium (High School)
This incident took place on a school bus or after a ride where the students should feel safe. The bus driver should be trusted, but couldn't live up to the expectations. This is not a very good sign and shows that safety is not at its best.
--Matias Hall (17); Rungsted Gymnasium
It's really difficult to understand what goes on in that man's head when he does something like that. I wonder how someone can do that. Sometimes a man does that to show his power or masculinity, but in this case, she is just 4-year-old! What was he possibly thinking? It is so scary and unfair. An action should be taken and justice should be given at its earliest. It is not about an Indian or a Dane, it is about the mindset, the mentality that needs to be changed.
Gitte Sander (Host Mum)
Being raped in environments that are supposed to be safe, seems to me like a horrifying nightmare! But it hasn't changed that I am looking forward to go to India. Tragic things like this, happens all around the world, you just have to look after yourself. It would be sad if all the bad aspects kept you away from an amazing country like India.
-Olivia Eckardt (17); Rungsted Gymnasium
Avani Awasthee is in Vidya Valley School, who is presently in programme as part of an exchange programme