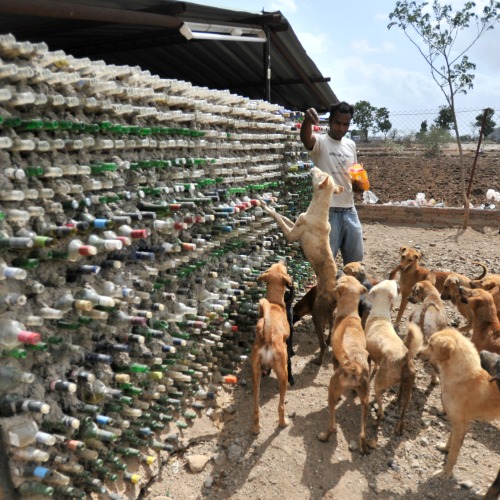 Walk into the People for Animals (PFA) shelter in Kondhwa and one is welcomed by 'woofs', 'meows', 'whines', 'moos' and 'howls' of its furry residents, however that is not the only exciting part of the visit. These 50 odd animals are housed in a shelter that is made entirely of plastic bottles and cans that have been literally fished out the trash.
This 5000 square feet shelter was constructed in June 2013 by 'Rebirth' an initiative that creates art, paintings and furniture using natural and recycled goods. "We always wanted to help animals in some way so earlier so we used to collect and sell thrown away things and raise funds." said Kumar Prashant, the founder of rebirth. "But we wanted to do more so when PFA approached us, that is when I got the idea of making an entire shelter made of bottles."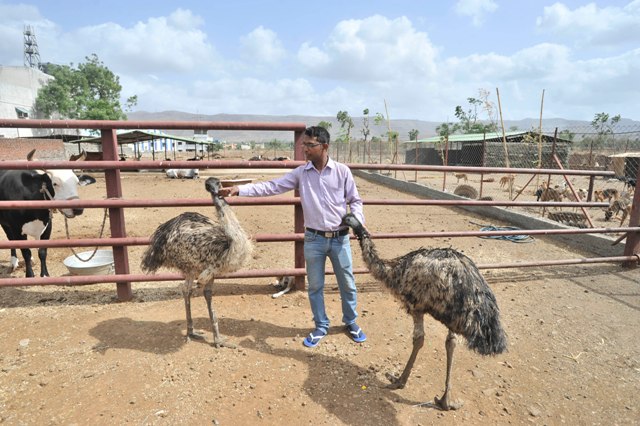 About 20,000 bottles and empty soda cans were used to build the shelter. They were crowd sourced with the help of a post on facebook that was put up on 7 June 2013, requesting people to hand in their recycling waste only, while monetary donations were strictly not allowed. After receiving a great response, members of the agency, and volunteers set out to build this place that was completed with in 2 months and now fully functional after a year.
This recycled shelter has helped treating and rehabilitating several hundred abandoned and injured animals in Pune. Manoj Oswal, founder PFA, said "We get calls for rescuing around 800 animals and 300 birds each month from all over the city. We get them here and try to revive their health."
Today the shelter is expanding, "We have three new ambulances, we have increased the area of the land to develop further and ours is the only shelter that works 24x7. " added Manoj Oswal. The shelter now not only rescues and treats injured animals but also provide other facilities like sterilization procedures.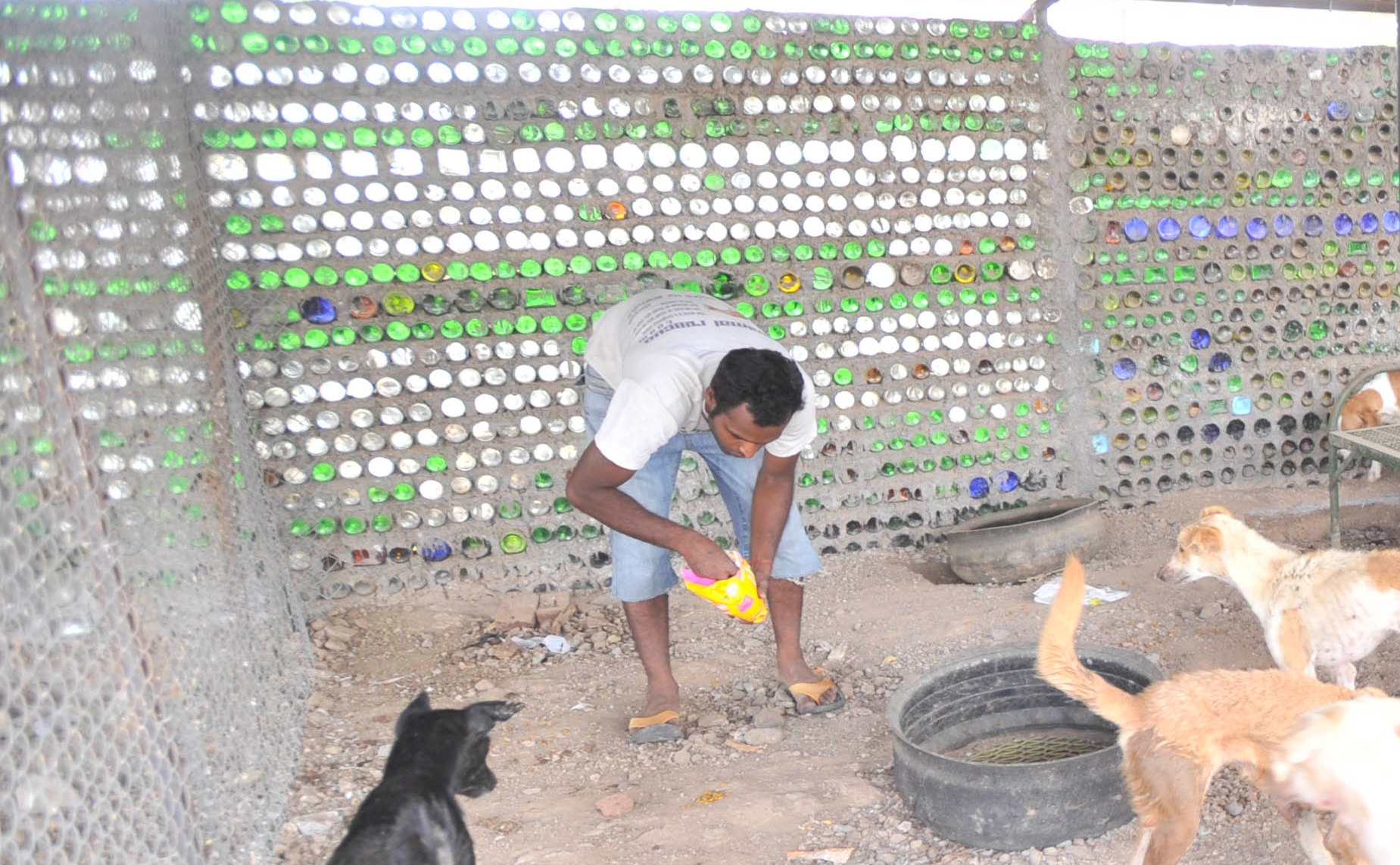 Lorenzo Standen, the manager of the shelter said "Currently we are also housing 2 large, recovered emus who were found attacking each other because of starvation."
Dr Nitin Dahekar who is a resident vet at the shelter said "For the past 6 months I have treated animals right from exotic birds like emus to horses that eventually stayed at the shelter." However some animals like dogs and cats and indigenous birds are set free after they have recovered, "Everyday around 10 animals come so we release at least 5 treated animals to make space for more." he added.
The animal shelter and clinic hopes to open more such centre in and around Pune and make people aware of animals and birds being mistreated.