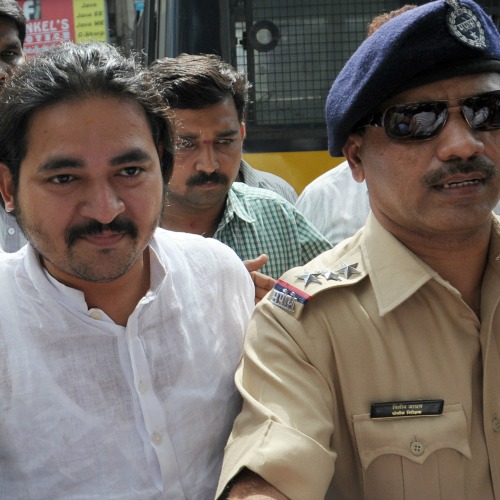 With heavy police bandobast the hindu rashtra sena chief Dhananjay Desai was produced before the court of judicial magistrate (First class) PD Jhambhare. A special team of quick response personnel team along with a troop of state reserve police force was deployed inside and outside the court rooms.
Desai's wife, sister n his supporters were present in large numbers. About 3.30 pm he was brought to court along with two other persons with faces covered. Desai marched to court wearing white kurta and pajama with folded hands.Prior to Desai being brought to court the police had a meeting with other muslim community members and with maulana of jama majid which is in the vicinity of the court to maintain peace in the area.
Speaking to dna, Desai's sister said, ''my brother is innocent and played no role in it.[Mohsin Shaikh''s murder]..the agitation took place in Pune while my brother was in New Delhi." She further added that , "We were not even aware about the ruckus taking place in city."