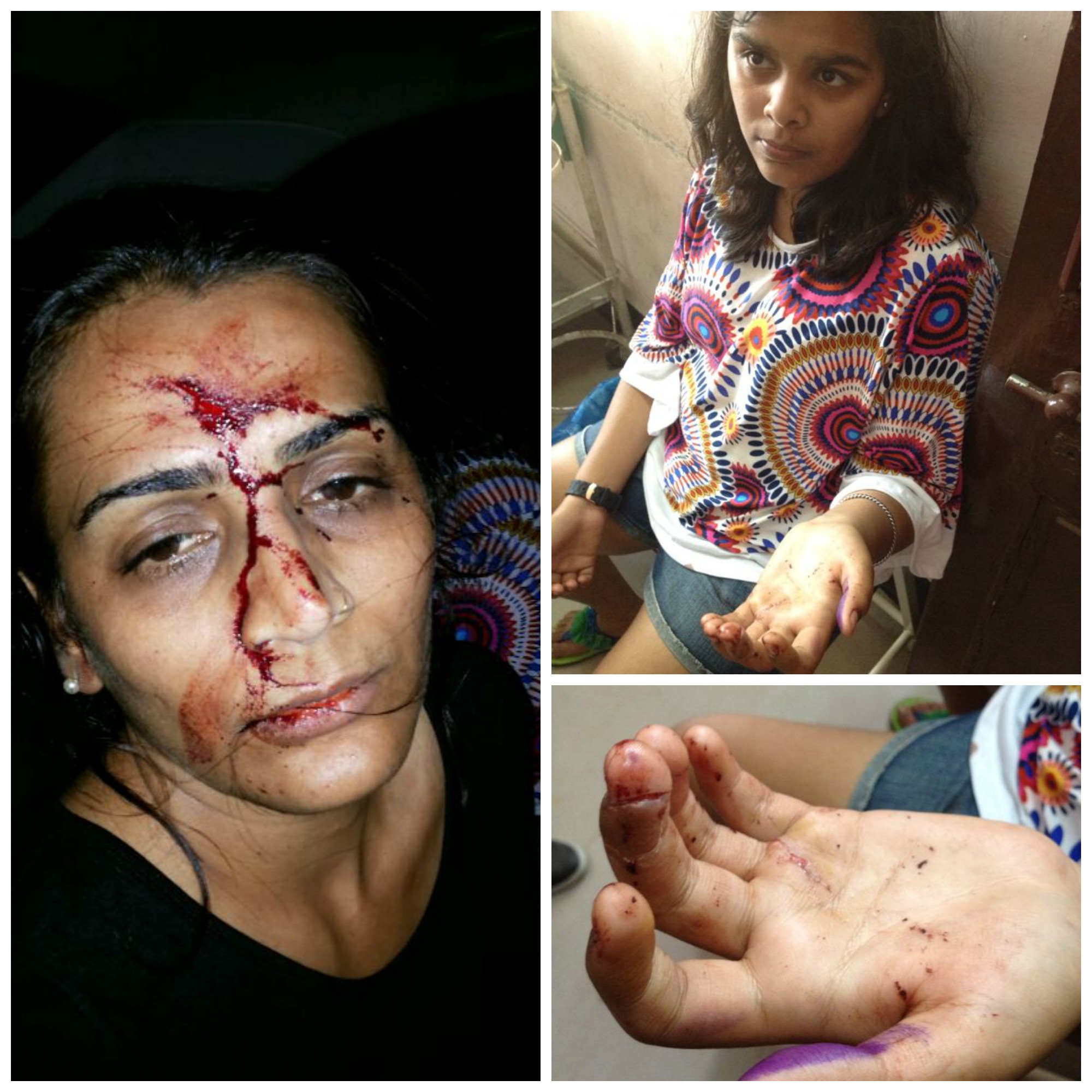 Pune: The Pune Rural Police are hunting in the dark the suspects involved in the highway robbery incident on Mumbai- Pune Expressway that took place last Monday. The police till Thursday were investigating the role of 12 history sheeters in the case and have not found anything concrete so far said Kamshet Police Station Incharge Vijay Jadhav, who is the investigating officer in the case.
He said, "We are investigating the case and are questioning 12 history sheeters who in past have committed robberies and also have kept an eye on two other gangs. We have not yet drawn any conclusion of gangs. We don't have any leads in the case so far," he added.
When asked if there is any similarity between the robberies that took place on Expressway and old highway, Jadhav said, " In both the cases the medium is same but in Friday's incident, the gang had used sharp edged weapon to attack the victim," he said.
Kharadi resident Reshu Mali along with her husband Amit and 13-year old daughter Vedika were returning home from Mumbai. They had stopped at Taje Petrol Pump at Pune Mumbai Expressway for refreshments. Amit crossed the road to fetch snacks while his wife Reshu and daughter were seated in the car. In the meantime, the robbers came near Reshu's window and asked her to pull down the glasses and give them the bag. When she refused, they forcefully broke the car glasses and beat them. Later they snatched the bag which contained cash, ornaments and other valuables estimated worth of Rs 1.25 lakh and fled away.
Related Read : 'Cops didn't respond, people refused help' , says family that got beaten up on Mumbai Pune E-way