Well known for live gigs, theme parties, karaoke and a relaxed-friendly atmosphere and popular on social media when High spirit announced a concert by Daft punk in Pune even the cynics payed heed.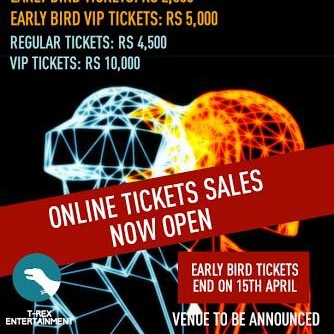 High Spirits a popular music hangout in Pune pulled of what might just be the biggest prank in the music community of India on April fools day. And if you visited http://www.daftpunk.co.in/ in the hope to get passes, you have been punked too!
The set up
It all began mid march when High Homies ( the team at high spirits) put out a post on their facebook fan page.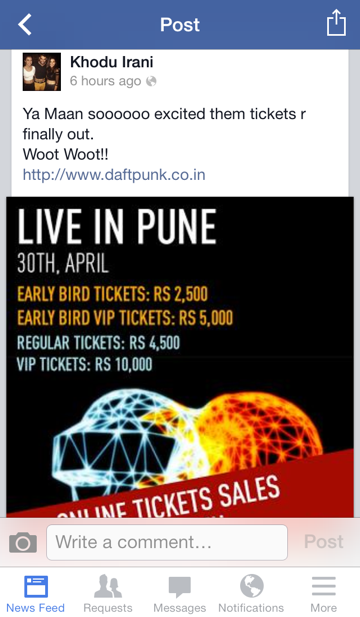 Kodhu Irani of high spirits café said "So we at High decided that we wanted to pull of an April fools hoax of epic proportions. We wanted to go down in history for pulling off the biggest April fools day prank the country has seen and also another way to get our city on the map."
Pulling it off
The team at High Spirits Cafe knew they would need a lot of support for a prank like this to go viral so they enlisted the help of the regulars at high spirits who are fondly known as Homies ( Sherwin Farias, Gaurav Gurbaxani and Percy Shadrach), filled them in about the details of the prank and told them that how important sharing the poster would be on the internet.
Nitesh Shewani, manager at high shirits café added, "We then proceeded to create a creative with just 2 helmets saying stay tunned (pun intended) and with the date of the concert and venue to be announced put up the poster."
Going Viral
The first poster was up in mid march which was shared by possibly 300 to 400 people on social media.Though there were a share of non believers, the believers part out numbered them. In the days and weeks that followed there were also perpetuated tweets and blogs doing the rounds and an interview of daft punk adding to the credibility of the story.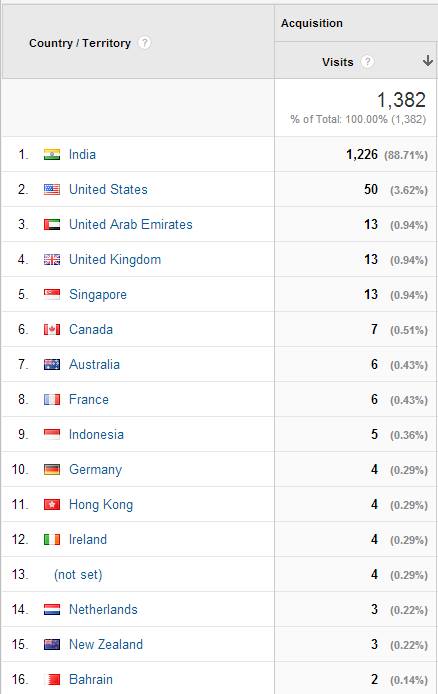 Poster 2
With a second poster announcing the pre sale and price of tickets to give it more credibility again. "And finally on april 1st we put up a ticket link with a poster! What followed was madness", said Irani.
The final act
When enthu fans clicked to the link they were directed to a landing site which said you've been hijacked by them high homies. "I was so mad in the beginning but then it's april fools day afterall!" said Kurt Morris a music buff from Pune.