Bugged EU ban on mangoes after Fruit Flies were found to be destroying the fruit; traders estimate a loss of more than `100 crore with no exports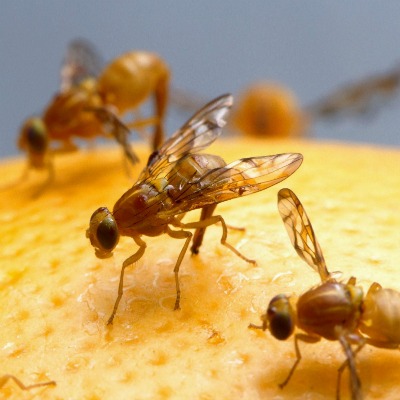 Pune: Can you imagine that a fly can cost the country over a Rs100 crore? Well the 'Fruit Flies' (or Bactrocera Dorsalis, for the scientifically-inclined) can.
This vareity of the insect is capable of destroying the king of fruits, 'mangoes'. These new pests pose a threat to the European Union's (EU) agriculture and production. Fearing the loss, 28 EU countries have announced a ban on import of mangoes from India, after finding some consignments imported last year to be infected.
Speaking to dna, an official from the state agriculture department who did not want to divulge his details, said, "The estimated loss to the state is around Rs100 crore. And if you are taking the country into consideration, then the loss is much more than that."
The fruit flies are found all over India, and multiply in the months of May and June. After damaging the outer skin, they eat into the pulp of the fruit. Eventually, the infected fruit is damaged within a few days.
Researchers and professors from the Dr Balasaheb Savant Kokan Krushi Vidyapeeth (BSKKV) are of the opinion that fruit flies only damage mangoes that ripen in the month of May and June. Speaking to dna, head of the department (Entomology) AL Naranglakar of BSKKV, said, "Many species of fruit flies exist throughout the country. They vary in size, colour and shape. Fruit flies breed rapidly in the month of May and June. Female fruit flies are capable of laying over 150 to 200 eggs. Eggs are usually laid in the fruit or other sugary decaying organic material. They choose such breeding sites to ensure nutrients for their larvae after they hatch, as well as to protect themselves from other predatory species. During the process, the fruit is damaged from the inside."
How it looks?
According to Naranglakar, female fruit flies lay eggs on the skin of ripened or fermenting fruits. Fruit fly eggs measure only 1/2 mm in length. They are yellowish in colour and look like a grain of rice. In optimal temperature, eggs hatch into larvae within 30 hours. These larvae ultimately mature into adults that feed, breed and lay more eggs. The lifecycle of some fruit fly species is less than one week.
How to control them?
Prevention measures can be taken before the fruit ripens
Fruits fallen under the fruit tree should be removed immediately
Land should be plugged in winters
Before exporting the fruit, scientific tests should be conducted on it
Mangoes and Maharashtra
Maharashtra produces the large quantities of Alphonso, Badami, Kesar, Neelam and Payari varieties of mangoes in Sindhudurg, Raigad and Ratnagiri region. The state is among the leading exporter of mangoes to foreign countries, including the US, Gulf and parts of Europe. Most of these fruits are exported from Chhatrapati Shivaji International Airport in Mumbai.
EU bans more Indian exports
Apart from a ban on the import of mangoes, 28 member countries under the European Union have announced a ban on snake gourd (padwal), bitter gourd (karela), taro plant (alu che paana), and egg plant (brinjals). A revision of the ban will be considered before December 31, 2015.