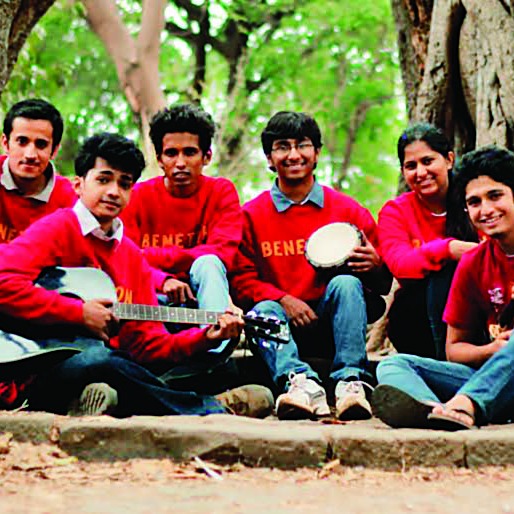 Pune: A stray puppy wandering on a roadside with no place to live and no food to eat; not only has to undergo an everyday battle of survival but it also has to face regular hatred and mishandling of many who do not recognize his existence. But, it does not mean that the strays have no right to lead their life. This is a message a city-based group 'Touch Heart Music', which wants to give through their latest music video for the campaign—Paws for a Cause.
In an attempt to promote stray puppy adoption, this group of 50 volunteers are coming up with a musical video which will be launched by famous percussionist Ustad Taufiq Qureshi soon. This 4-minute music video covers the story of a stray pup representing all strays and voicing their emotions about the fading humanity toward them. Shantanu Naidu, a student volunteer from Vasantdada Patil College said, "We have formed this group of students from the city colleges because we are worried about the future of stray puppies in our city. Their number is growing and people complain about their presence in their area but nobody makes an effort to adopt a helpless canine. This video, made by our volunteers is shot with a real stray puppy 'Johnny,' who is in search of a shelter for himself and wants to
appeal to people to provide it. We chose to make the video as we though that music is a best medium to reach vast number of people. We are releasing this video on our website, Youtube and Facebook page. We also have been in talks with the organizations like PETA and others that work for animal welfare and can help us in promoting the cause by distributing this video. We do not know if this video will touch people's soul but we believe in doing our bit as responsible humans."
This group of only-college students facilitates stray puppy adoption by providing a temporary shelter with their volunteers to the troubled stray puppies from the neighbourhood and later carry on adoptions by interviewing interested candidates to hand over it to them. The group had mediated adoptions of 15 stray puppies in the city in last couple of months.