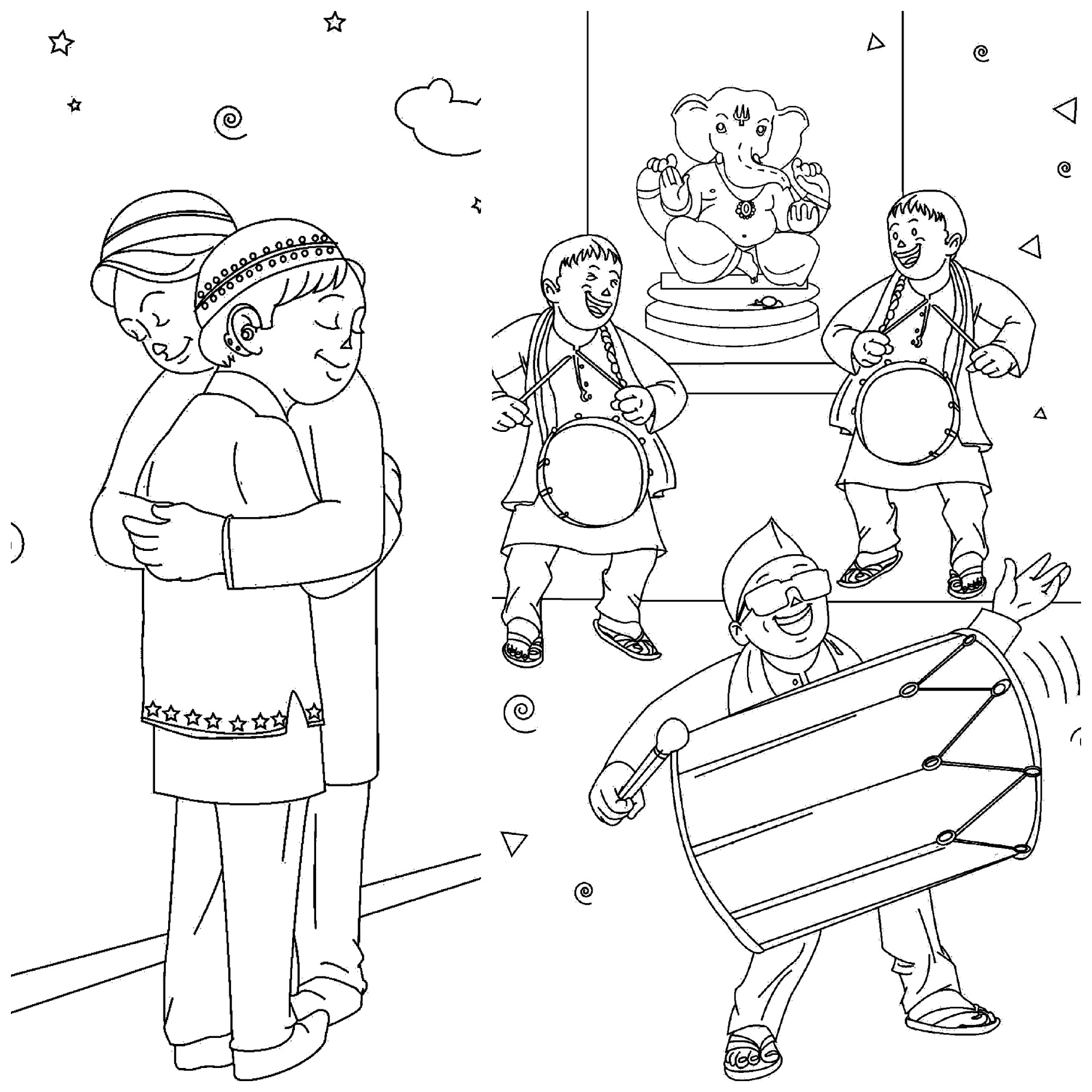 Pune: It is believed that the lessons learnt at an early age stay on for a lifetime. Hoping to use the medium of art to get children understand the message of equal rights and dignity for people with disabilities, Pune-based EKansh has developed a first of its kind colouring pages project, which will now be introduced in 300 municipal schools. The colouring pages meant for kids of 3rd and 4th standard will sensitise them about how to co-exist with people with disabilities in a manner that both assists and respects the latter. The NGO says even private schools have started taking interest and they train teachers on how to use the pages effectively to subtly deliver message of Celebrating Differences.
"As far as we know, this kind of project is being attempted for the first time in India. Through the medium of colouring pages, we are delivering simple messages that we hope will encourage empathy and awareness in children towards the differently abled," said founder and managing trustee, Anita Iyer Narayan.
The colouring pages project was developed in September 2013 and has since then been taken up by a few private schools in the city. However Narayan is excited that over a lakh students in PMC schools will now be getting access to this unique project.
"We would be training the teachers who would in turn be conducting these exercises with children. These colouring pages are not just a fun activity, they are life lessons that we hope to teach our kids. Like some pages show how a differently abled child can play catch with his friends or how to make festivals more special by celebration with physically challenged family or friends. Some sheets are on simple sign language for communication while some sheets are simply on various aids for physically challenged persons so kids are aware of their use," she added.
Shivaji Daundkar, education officer of PMC, said that it is important to sensitise students at a young age itself and what better channel than medium of art to do the job.
"Messages that are given through medium of art and fun-based activity can stay on for a longer time. We saw the project and gave them permission to conduct training of teachers in our schools, post which the colouring pages would be printed and distributed to schools," said Daundkar.