Rural police arrest nine from Maval; Say Shantaram Mokare has 25 cases against him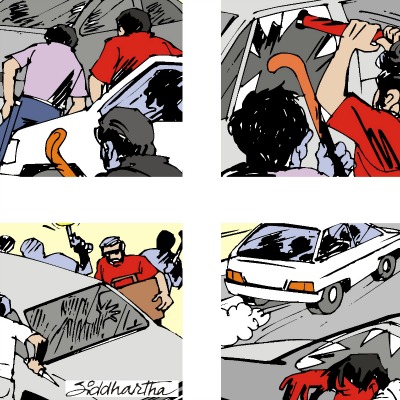 Pune: On Wednesday, the Pune rural police had organised a press conference after they caught a gang of robbers who have been allegedly involved in robberies at the Pune-Mumbai expressway on June 16 and June 20.
After the alarming rise in incidents of robbery reported on the Pune-Mumbai expressway, the Pune rural police has planned to set up three police chowkies keeping vigilance. The rural superintendent of police has also blamed IRB for poor highway fencing and missing barricades on the expressway.
Arjun Hillam (24), his brother Manohar (26), Babu Waghmore (24), Abhay Pawar (22), Laxman Pawar (30), Vishnu Waghmore (29), his cousin brother Narayan (31) and Dasharat Jadhav (26) all residents of Pachargoan in Maval are the accused, who have been arrested. Gang leader Shantaram Mokare is a notorious goon wanted by Pune rural, Raigad and Panvel police in various dacoity and robbery cases. More than 25 cases have been registered against him.
Related Read: Sketches of Highway Robbers released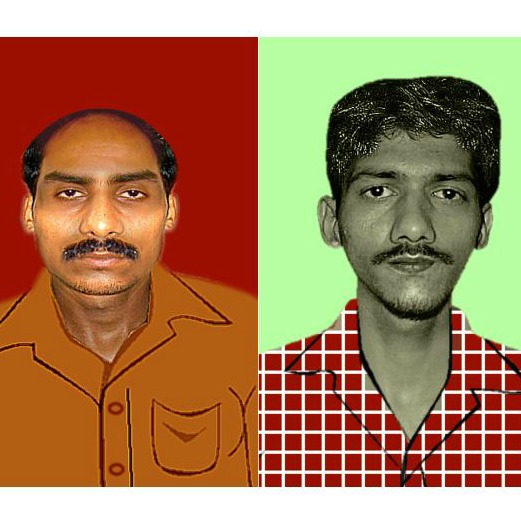 Pune rural superintendent of police Manojkumar Lohiya said, "We had zeroed in on the culprit on the basis of the description given by Reshu and her daughter. The gang was formed by Shantaram, who is wanted by Pune rural police in other robberies on the expressway between November and December 2013. Shantaram trained his gang and gave each member Rs 10,000. In December we had arrested seven members but Shantaram gave us the slip. He came back to the area in Maval as a guest."
He added, "The arrested persons are unemployed and for their daily livelihood they catch fish at nearby river banks. Shantaram gave them Rs 10,000 each and trained them."
Vijaykumar Magar additional superintendent of police said, "The arrested persons are local residents and were aware about the hiding places in the area. After they commit robberies, they hided in the brushes and trees. They use to hide near the bank of river and in the morning they use to catch fish at the river side and at night they commit robbery."
Vijay Jadhav inspector in-charge of Kamset police station said, "As per the description given by Reshu about her bag which contained cosmetics, cash and gold or which we have got the bag from the arrested person Manohar's house along with cash Rs 20,000. While the gold and other belonging are with Santaram who is on run."
On June 16, Kharadi resident Amit Mali along his 13-year-old daughter and wife Reshu was returning back home to Pune from their Thailand trip. On June 16, Amit who was feeling sleeping so plan to take a halt at Taje Petrol pump. He parked his car and prefer his wife and daughter sit in the car while he moved out the car to bring coffee and drinking water. In the meantime, the robbers came near the car window and demanded bag. When Reshu refuse to give the bag they started beating them and snatched the bag which contained cash Rs 75,000, gold ornaments, passports and cosmetics which total estimated worth of Rs 1.25 lakh. Later the robbers escape from the road leading to mountain.