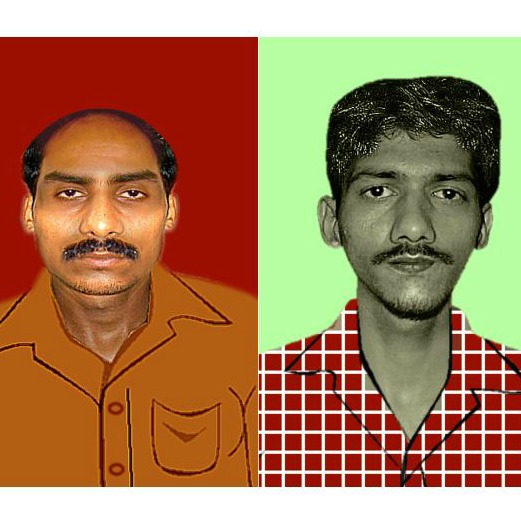 Pune: The Pune rural police have prepared a sketch of the robbers who had allegedly beaten and snatched the bag of a Kharadi-based resident in the wee hours on June 16.
Assistant police inspector Mahendra Nimbalkar, who is investigating the case said, "We have prepared sketches of two culprits based on the description given by Reshu and their daughter. We have detained some of the persons who look similar like them but we are yet to draw conclusion on their involvements. We still believe this is involvement of some local resident residing in nearby areas for shelter purpose."
He added, "We have identified some villages where we suspect the robbers have took shelters and team is staying in such villages.While in the other incident which took place on Thursday at old Pune-Mumbai highway, the complainant and victims are not able to give the descriptions of the robbers. At present we cannot claim that the robbers in both the cases were same."
It was a week ago when Kharadi based resident Amit Mali along with his wife Reshu and daughter Vedika were returning from Thailand trip to city on Monday last around 2.45 am. Mali's halted at Taje petrol pump at Pune Mumbai Expressway. Amit who parked the car on the road and asked his wife and daughter to be seated in the car. Four unidentified person broke the car glasses and started beating both mother and daughter. They snatched the bag which contained gold, silver and cash which total estimated worth of Rs 1.25 lakh.
When dna contacted Reshu Mali said, "We have given description of culprits to police and they have prepare sketch. I think 70 per cent matches with the culprits."
Contact 020-25657171