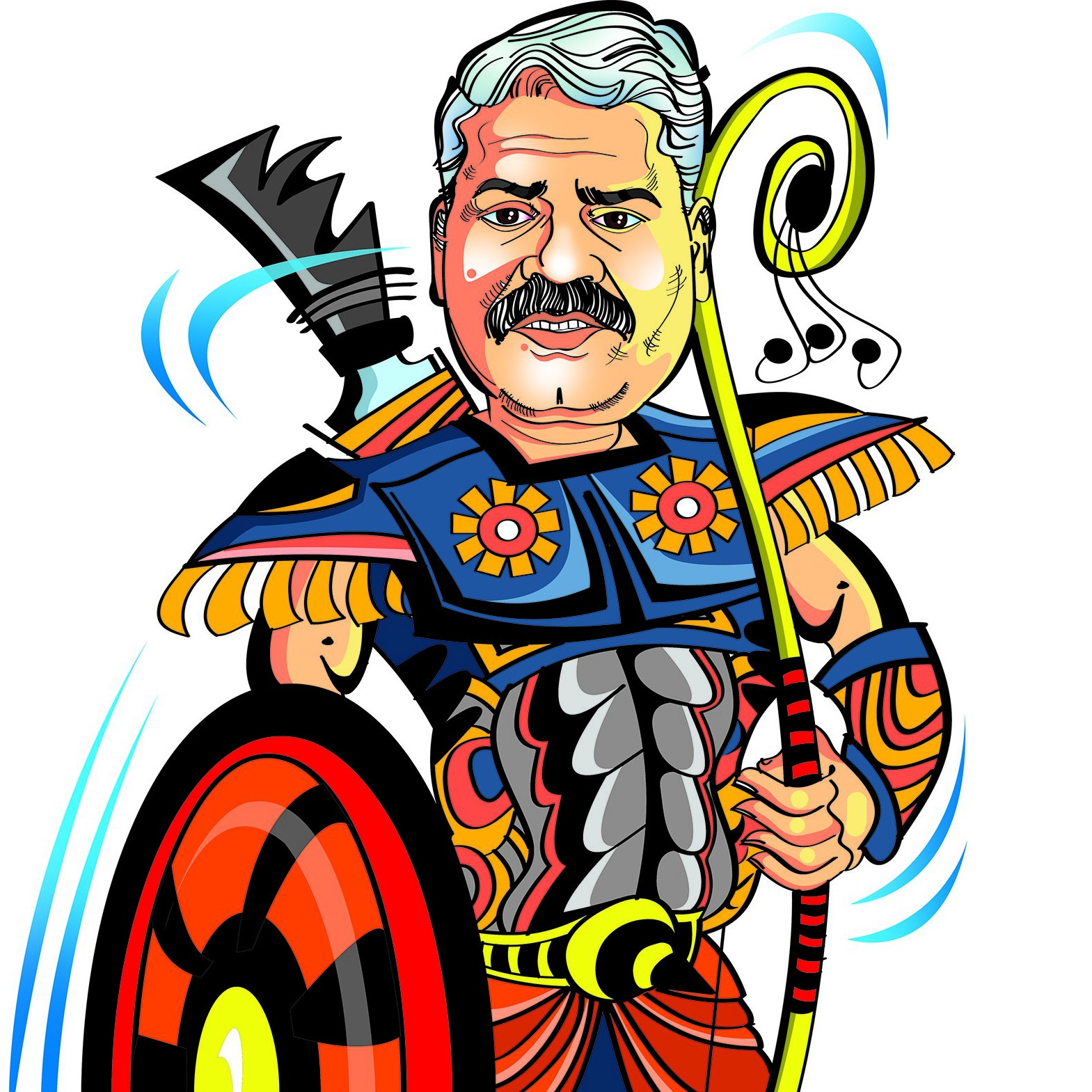 Pune: Of the four constituencies in Pune district Shirur would seem to be the most predictable. However that does not seem to be the case for the 2014 elections. A hat-trick of victory seems to be within reach for sitting the Lok Sabha MP from Shirur Shivajirao Adhalrao-Patil, but it will hardly be a a cake-walk this time, since NCP has decided to show its might in this constituency. Shirur will be witnessing its second Lok Sabha elections, as it has been formed after re-organisation of constituencies in the state.
Shirur's legacy
Most of the areas from the erstwhile Khed Lok Sabha constituency fall under Shirur barring Bhor and Mulshi. The LS seat from Khed was known to be a traditional Congress bastion, but Adhalrao Patil pulled it from under their nose in 2004, after defeating NCP candidate Ashok Mohol. Adhalrao Patil has retained his seat ever since Khed became Shirur for LS constituencies. Later in 2009, pit against a fresh opponent, Adhalrao Patil defeated NCP candidate Vilas Lande, an MLA from Bhosari with a huge margin of 1.78 lakh votes.
Shirur's political map
Shirur Lok Sabha constituency has six assembly segments including Junnar, Ambegaon, Khed, Shirur, Bhosari and Hadapsar. Barring Hadapsar, where MLA Mahadev Babar from Shiv Sena rules the roost, the other five assemblies are represented by NCP MLAs. Vallabh Benake, Dilip Walase-Patil, Dilip Mohite, Vilas Lande and Ashok Pawar make NCP's hold strong in the constituency, at least on the paper.
Constituency profile
The Shirur constituency has 30 to 35 per cent urban and 65 to 70 per cent rural areas. The location boasts of pilgrimage centers including Bhimashankar, and places of historic importance such as Fort Shivneri (Junnar), which is the birth place of Maratha warrior-king Shivaji.
This assembly segment is dominated by Tribal areas, and the remoteness of these locations come with their set of issues. The proposed airport at Chakan and land acquisition for the Special Economic Zone in Khed are other issues of importance, along with costing woes for crops such as onion.
Ambethan, the hometown of the legendary farmer-leader Sharad Joshi of Shetkari Sanghatana, also is part of this constituency. Barring Hadapsar and parts of Bhosari, the other four consist of a major rural population in its electoral. This rural dominance has made infrastructure an important issue, which is t he card the sitting MP Adhalrao Patil is playing. He is busy flaunting the various infrastructure-related initiatives he made possible in his tenure as MP for the last ten years.
Introducing Devdatta Nikam's name came as NCP's candidate for Shirur came as a surprise to many, as the announcement at the party's Shiv Jayanati rally at the foot-hills of Fort Shivneri was made by deputy chief minister Ajit Pawar. What makes this interesting is that despite having five MLAs in Shirur, none of NCP candidates seemed to be keen on taking on Adhalrao Patil, forcing NCP to pick the novice Nikam. Nikam has criticised Adhalrao Patil for being absent in Parliament for most sessions, and Adhalrao Patil has retaliated stating that the Parliament did not function due to adjournments for fifty per cent of times, and he has been in attendance when it did.
Modus operandi
Adhalrao Patil is approaching the electorate through a network of party workers at grass-root levels, while the NCP is working from the top, by catching hold of leaders, elected representatives and then through them, the electorate.
While Nikam beats the bugle of him being an educated graduate, Adhalrao-Patil retaliated with an open challenged to Nikam for debate in English at any public place on any issue. He also reminds poeple of branch offices of his company being situated in the US and UK. Deputy chief minister Ajit Pawar alleged that Adhalrao was man of double standards, since he supports the airport project when in Mumbai and Delhi, but opposes the same in Chakan. To this, Adhalrao has stated that he has made it clear several times that projects affecting farmers can not be decided unilaterally, and such farmers have to be taken into confidence before land acquisition for the projects are launched.
Nikam is approaching the electorate with a 'need for change' and 'development-oriented' politics. Adhalrao is citing various infrastructure projects including Pune-Nashik railway project, which is pending with Planning Commission, various national highway authority related projects, his struggle against SEZ in interest of affected farmers for proposed airport and illegal bullock cart races. With all of this, he is advocating his clean image.
Legalizing bullock cart races
Bullock cart races are the most popular sporting event for the farmers in almost all parts of the Shirur constituency. Adhalrao taken up a legal battle on this issue, working for lifting the ban on such races. Both NCP and Shiv Sena are claiming credit for this decision but Adhalrao had approached courts for the same.
Ghar-ghar ki kahani
Intra-party problems seems to be an issue in Shirur, especially since the relationship between MLA Dilip Mohite and Dilip Walase-Patil is well-known through out the district. Similarly, various leaders quitting Shiv Sena on the eve of elections is going to pose some trouble for Adhalrao Patil.

Candidates in the fray
Shaivajirao Adhalrao-Patil (Shiv Sena sitting MP)
Adhalrao is the first-generation industrialist in his family, and his life's journey can be described as 'from rags to riches'. Efficiency, effective public outreach and clean fall in favour of Adhalrao's. His international exposure, acts as a steeping stone for his under-graduate educational background.
Devdatta Nikam (NCP)
Nikam is Chairman of the Bhimashankar Sahakari Sakhar Karkhana Maryadit and the sugar factory has won many awards at national level under his leadership. He has been involved in dairy cooperatives and has also worked as a village Sarpanch. This is his first big election, and making him a novice with a clean image. He holds a gradute degree in science from Pune's Fergusson College.
Ashok Khandebharad (MNS)
Khandebharad hails from Khed and was a Shiv Sainik for several years. He was deputy chief of the Shiv Sena district unit. He had contested in the Khed assembly election in 2009, but was defeat by NCP MLA Dilip Mohite. Khandebharad joined MNS after a face-off with Adhalrao Patil.
Sopanrao Nikam (Aam Aadami Party)
Nikam is retired judge and has joined AAP recently after the nationwide publicity that the party has earned. He has been selected as candidate by AAP for being clean.
Quick Info
Total voters 1766127
male 942861
Female 823266