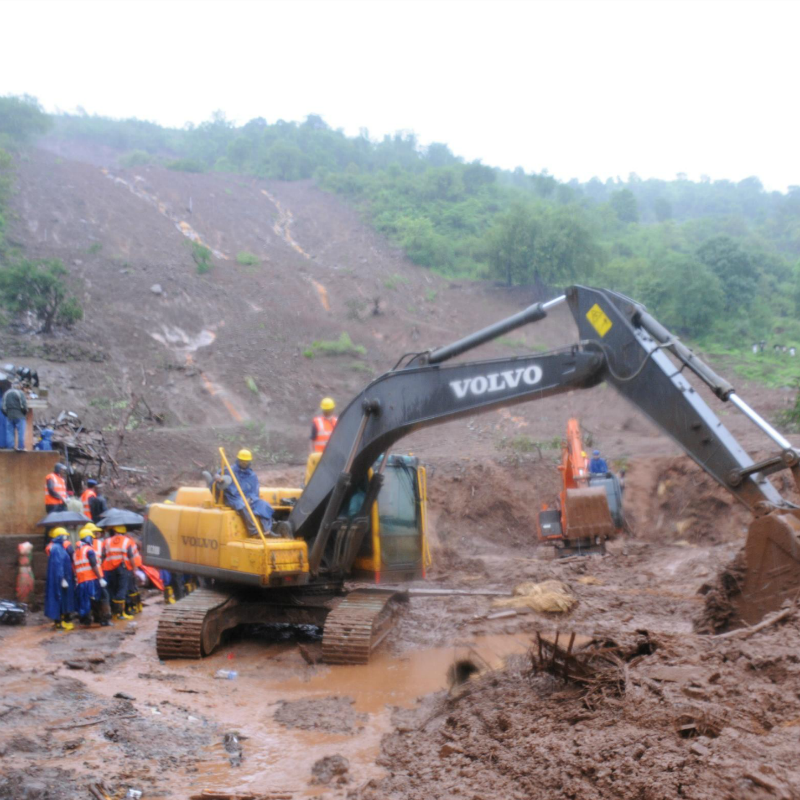 PUNE: It was the seventh day on Tuesday when the work of removing debris and extracting bodies at Malin village was still going on these two persons are working day in and day out to help the rescue teams of National Disaster Response Force (NDRF) to speed up the rescue operations even in the rain.
Among these good Samaritan is a 19 year old Bhagat Roka who is operating Poclain machine at the disaster site right from day one of the disaster. Bhagat originally hails from Nepal and he operates the poclain machine at a construction site in Manchar. When the Malin disaster took place, his contractor was asked to provide service at the site to clear debris and to find bodies. Since that day, Bhagat has never taken break for single day and he has been continuously helping NDRF teams in rescue operations.
Speaking to dna Bhagat said, " I was Manchar when I was asked to join the rescue operation at Malin. I have no family here and I do not mind giving as many hours as I can for the rescue teams. They need my service and I am providing it to them.
Bhagat even got an injury to his leg while operating the poclain machine on Monday. He was rushed to the medical cell where first aid was provided to him. After taking a rest of half an hour, Bhagat joined back the team of rescue workers again.
Constable putting his life at risk
A constable attached to Manchar police station has shown an example of humanity as he is risking his life for last six days for helping the rescue teams to find bodies from the debris. The disaster site is fully covered with debris and mud which makes it difficult for rescue teams to even walk through it. The rescue teams travel on poclain machines to reach to any spot at the disaster site, but here is Maruti Sarode who walks on those debris with the help of one stick and he guides the NDRF teams during their operations. According to the NDRF officials, " Maruti walks all around the disaster site and he identifies the soft and hard surface. The heavy machines can not work on soft surfaces and therefore he guides them on where to operate."
Speaking to dna, Maruti said, " I do not know anybody in this village, but still I am helping the teams out of humanity. It is our social responsibility to provide help during such needy situation."