Pune experienced a gold rush on Akshaya Tritiya as prices dipped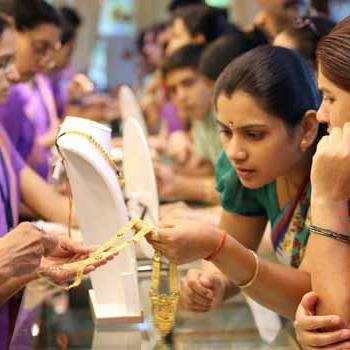 Pune: Harnessing upon the opportunity of purchasing gold to mark Akshaya Tritiya, Pune and Pimpri-Chinchwad witnessed gold rush resulting in turnover of Rs200 to Rs250 crore in a single day on Friday.
The day of Akshay Tritiya is considered as one of the three and a half Muhurats. There are three and a half days considered as the most auspicious days in a year according to Hindu calendar. On Akshay Tritiya day the common belief is that whatever one purchases lasts forever and that is the reason people plan and save money to make it a point to buy at least a small quantity of gold.
Fattechand Ranka, president of Pune Saraf Association. told dna that there is a turnover of around Rs200 to Rs250 crore in a single day of Akshay Tritiya in Pune and PCMC market. "Even though the bulk buyers are comparatively less, most of the families come to buy pure gold rings or 'Wedhani' weighing from half a gram to ten grams,"he added.
He told that there are 1100 jewellery shops in Pune and about 600 in Pimpri-Chinchwad areas. He said that because of dollar-rupee exchange rate fluctuation and mostly due to lack of government supply there was fall in price on Friday morning. Gold was priced at Rs33,300 per tola (24 carat) and Rs29,700 per tola (22 carat) in Pune market.