Organic foods may help reverse the effect of alcohol and smoking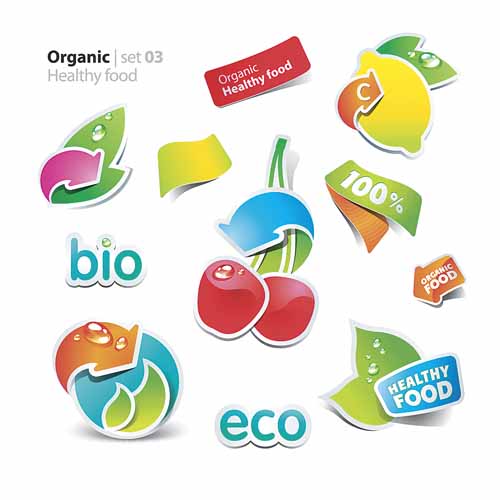 While organic fruits and vegetables are known for their nutrient value, cancer prevention is another factor that makes it a hit among many people.
Now, dietitians also recommend organic food to smokers and alcoholics to detoxify their system which can help reverse some amount of damage done by these toxins.
"The micro-nutrients and antioxidants improve blood circulation and cell generation which helps to terminate radicals caused by oxidation which cause cell damage leading to death. They do this by being oxidised themselves, so antioxidants are often reducing agents which are found in organic foods," said Dr Ambika Nair, general secretary, Indian Dietetic Association, Pune.
Nutritionists claim that increasingly they have been suggesting special diet modifications for chronic alcoholics and smokers.
Organic foods are rich in micro-nutrients which act as antioxidants and help in detoxification of the body.
Take the example of a 29-year-old software professional who was a chronic alcoholic since two years. He lost over 15 kilograms over the period of 6 months and had started feeling week. A detailed health examination revealed that his liver function was very poor.
"We advised him a Mediterranean diet including all organic fruits and vegetables and cut out the alcohol intake. Within three months, he lost his belly fat with regular exercise," said Dr Nair.
Nutritionists also claim that organic foods have isoflavenoids which help to release oxygen in the body and help in detoxification which helps reverse the effect of tobacco and alcohol.
"Alcohol and tobacco contain toxins which puts pressure on the liver to detoxify them. The liver is an organ that detoxifies chemicals and therefore with organically grown foods you will reduce your exposure to agricultural chemicals. In this same toxic exposure category, moderate consumption of alcohol would also be important to the health of your liver, since this organ postpones other important functions while it is trying to metabolise excess alcohol. So we can say it helps to neutralise some amount of damage done to the body, though it cannot reverse the action completely," said Dr Geeta Dharmatti, president IDA Pune.
A 23-year-old student from Aundh was a chain smoker since the past five years. He developed cough and throat infections often so he was advised to visit the nutritionist by his doctor. He had developed dark circles around his eyes and his teeth showed yellowing.. He was put on a organic food diet and over a period of 8 months he showed improvement of health.
"He was put on a strict organic food diet and within two weeks his throat infection healed. He continued the diet and after 8 months he told me that he felt much healthier than before. He automatically cut down smoking and felt more active," said Dr Dharmatti.
Meanwhile, they claim that the consumption of these organic foods must be in the right amount to maximize its effect.
"One must have at least five organic fruits and vegetables daily to maximize the effect of the antioxidants. The organic fruits must be eaten three hours after a heavy meal for the best result," said Lavanya Parthasarathi, nutritionist, Jehangir hospital
pratiksha.zunke@dnaindia.net
Tips to flush out toxins in your body
Follow a balanced training program that emphasizes regular exercise and eat 5 servings of fruit or vegetables per day. This will ensure that you are developing your inherent antioxidant systems and that your diet is providing the necessary components.
Do not over supplement organic foods at one. Keep a right balance.
Have organic fruits 3 hours after meals.