With the new system in place from June, RTO claims the process will be faster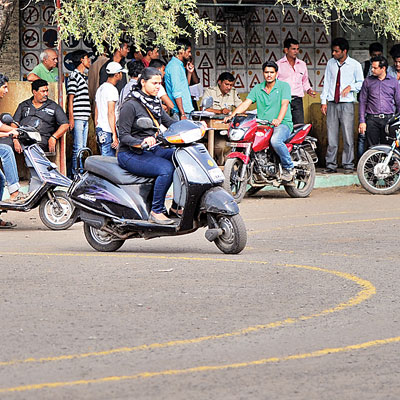 Pune: Come June, the city's Regional Transport Office (RTO) will bid goodbye to serpentine queues outside its office. With a new system called STALL (Screen Test Aid for Learner License), the department is focusing on changing the way learner's driving license can be acquired in the city.
Unlike in the earlier system, where 50 people solved the same set of questions in a packed room, the RTO will now be changing the pattern of its tests. The new system will offer a different set of questionnaire to every applicant, which will reduce chances of cheating. The new software is also expected to conduct tests faster, reducing the waiting time for an applicants.
More than 600 people appear for the learner's driving license test at the city RTO every day. The exams are held in different batches and about 40 to 50 applicants are ushered in a room with screens that display common questions for everyone to answer.
"The system will reduce the chances of copying, apart from testing the basic knowledge of an applicant. Even the quality of questions have been improved, as they are made more relevant in accordance to an individual's overall road sense. Earlier, only the knowledge of an applicant regarding signage instructions was tested," said Pune Deputy Regional Transport Officer, Anil Valiv. He added, "To facilitate the process, we have purchased 25 new computers and the National Informatics Centre (NIC) is sorting out the technical issues."
Valiv claimed that the new system is a faster process, and will allow more number of people to take it up in a day. "It will take some time to get familiar with the new system. Once the new system is successful, we will procure 25 more computers so that a batch of 50 people can give the test at a go, in the long run."