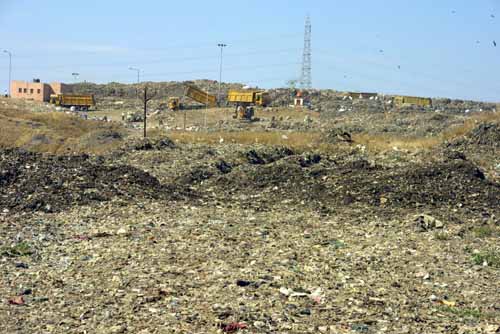 In order to resolve the issue of garbage processing, the Pune Municipal Corporation (PMC) has deployed additional staff to speed up garbage processing. Still, there will not be immediate respite for Puneites from the garbage which is still lying in various parts of the city creating unhygienic air.
From the past few weeks, the villagers of Uruli and Hadapsar area are not letting the garbage container vehicles to unload the garbage in the garbage depots as the garbage is not being processed as a result of which the garbage is piling up in almost all the garbage containers in the city.
The Hanjar garbage processing unit was not working to its full capacity as the contractor did not have enough manpower to run the unit. On Thursday, the municipal administration decided to deploy its own staff at the Hanjar garbage processing unit so that the garbage processing starts.
A Gawade, assistant commissioner of PMC's solid waste management department said, "We have deployed over 60 employees at Hanjar garbage processing unit and the processing has started from today (Friday). However, the employees are still not very well trained about handling the work, therefore, the garbage processing is going on at the slow pace. The pace is expected to pick up within the next two days and we are hopeful that we will be able to start lifting garbage from the next week."
puneinbox@dnaindia.net
MNS, Shiv Sena's protest band
Shiv Sena and Maharashtra Navnirman Sena (MNS) party workers carried out agitation against piling up of garbage in the city. Vasant More, MNS leader in PMC said, "The way property tax department of PMC plays band outside residences of tax defaulters, we will be playing music outside the residences of the officers under whose jurisdictions the garbage is piling up." Even the Shiv Sena party workers demonstrated in the PMC main building to protest against civic administration for failing in solving garbage issue.