Thieves target residential localities in Erandwane, Wadgaon Budruk and Pashan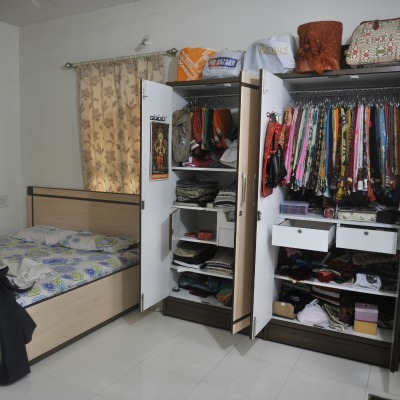 Pune: Posing a major challenge to the city police, burglars struck at four flats and decamped with booty worth Rs 48 lakh within a span of 24 hours on Friday. The thieves targetted residential localities of Erandwane, Wadgaon Budruk and Pashan. Shockingly, these robberies took place after the new Pune police commissioner Satish Mathur's recent assurance that tackling burglaries and property-related crimes will be his topmost priority.
Two of the robberies took place within a span of an hour at two flats of a housing society in Erandwane. The robbers struck when residents of these flats had stepped out. Valuables worth Rs 38 lakh were stolen in these thefts. Police said that the Erandwane thefts were planned well in advance. "The thieves struck at 7 pm when the 10-hour duty of the building watchman gets over. Surprisingly, from 7 pm till the next morning, the housing society has employed no night security guard," said Kalyanrao Vidhate, senior inspector, Kothrud police station.
The biggest theft took place at the house of Satyanarayan Dhoot (59) in Erandwane. Dhoot, who is a construction industry professional, had left home to pick his wife from a relative's house when the theft took place. "There is a wedding in our house and that's why we had cash Rs 50,000 besides gold, diamond and silver jewellery in the cupboard. We have been robbed of Rs 26.75 lakh," he said.
The second flat which was burgled in the same building belongs to Jatin Mali. Police said that robbers decamped with cash Rs 8 lakh and 16 wristwatches besides other jewellery totally worth Rs 11.55 lakh.
Senior police officials including deputy commissioner of police (zone I) M V Tambade, assistant commissioner of police Arvind Patil and ACP Rajendra Bhambare are investigating the Erandwane burglaries.
"We have noticed that both complainants had not locked their iron cupboards, which made it easy for the robbers," said Patil. Meanwhile, another robbery was reported at Dattawadi police station, wherein the house of complainant Ghanshyam Gujjar (62) was robbed to tune of Rs 3.65 lakh when he and his wife were visiting their son at a city hospital. In yest another case, Rajendra Ghoghale (53) complained that thieves took away goods worth Rs 4.40 lakh from his house at Pashan in the wee hours of Friday.