Sukhai Football Academy has changed the lifestyle of slum boys in Aundh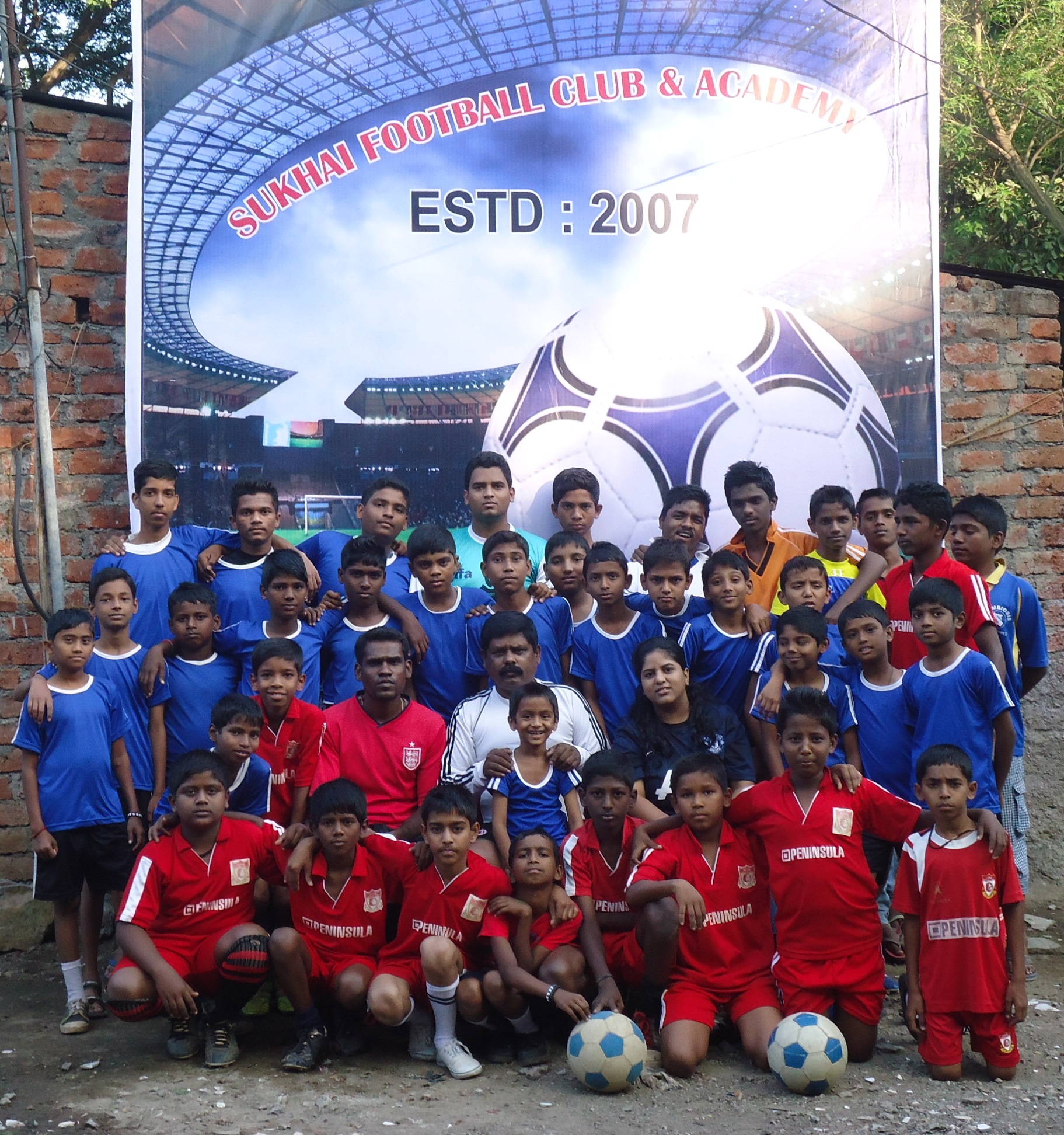 Their day would begin either accompanying their mother or father for ragpicking or go along with their parents to the construction sites in the city. Thanks to football, their lifestyle has changed for good as they pick up their school bags and tiffin boxes every morning.
This is the story of many children from 38, Aundh Road, Padal Vasti (slum) in the city for whom this beautiful game (football) has made them different from what they were some years ago. Thanks to the Sukhai Football Academy, formed by a former player Deepak Tukaram Bhalerao.
This is on the lines of SKF, ball bearings who have a similar academy for the underprivileged children in Pimpri and Chinchwad and send a team for the Gothia Cup in Sweden.
Bhalerao, for whom this academy have become part of his life said, "These are the kids are deprived of many things in the society. So me and my family thought why not give them the little if not everything. Bhalerao is also an active member of the Poona District Football Association (PDFA).
It was in the year 2007 when it all began with just ten boys. And now it is six years and we have over 30 boys for whom this game has changed their life style, and some of them have represented the state in their respective age groups.
"I started going to school only after joining this club. It is just not the game of football we are taught about many things, and academics is one of the important," said Siddhanth Bhalerao, the boys who has donned the state colours at the national school games (football) last year in Goa. "For me I thought it was just the work and back home, besides loitering in the slums, but there is much more," said Siddhant whose parents are construction workers.
These kids get out of their shanty homes in this area. But are well equipped for the game of football with boots, shin guards, and their colours. Thanks to Bhalearo and the people working with him in their mission for the children of lesser god. Boys assemble on a small ground, adjacent to a slum in the evening,s and work out for two hours. And this has seen them win many titles. "We have won the III Division PDFA title last year, besides winning the PDFA Presidents and the SM Joshi titles," said Bhalerao.
This academy is a family affair for the Bhalerao family as his son Aditya and daughter Deepashree who are the main live wires of this academy. It is just not the game they are well aware of but all that which makes news. "Yes, Luis Suarez has been banned for biting a player," says the youngest member of the team Vineet Adsule, a class I student from the Rangehill school. From Cristiano Rolando of England to Lionel Messi, Nani and all the celebrities in the world of football these kids know are well aware where these players play for their respective teams. English Premier league teams making inroads into the city in the likes of Liverpool, Manchester United to name a few, with the interest generated by these kids and the commitments shown could see some of them making football in a big way.