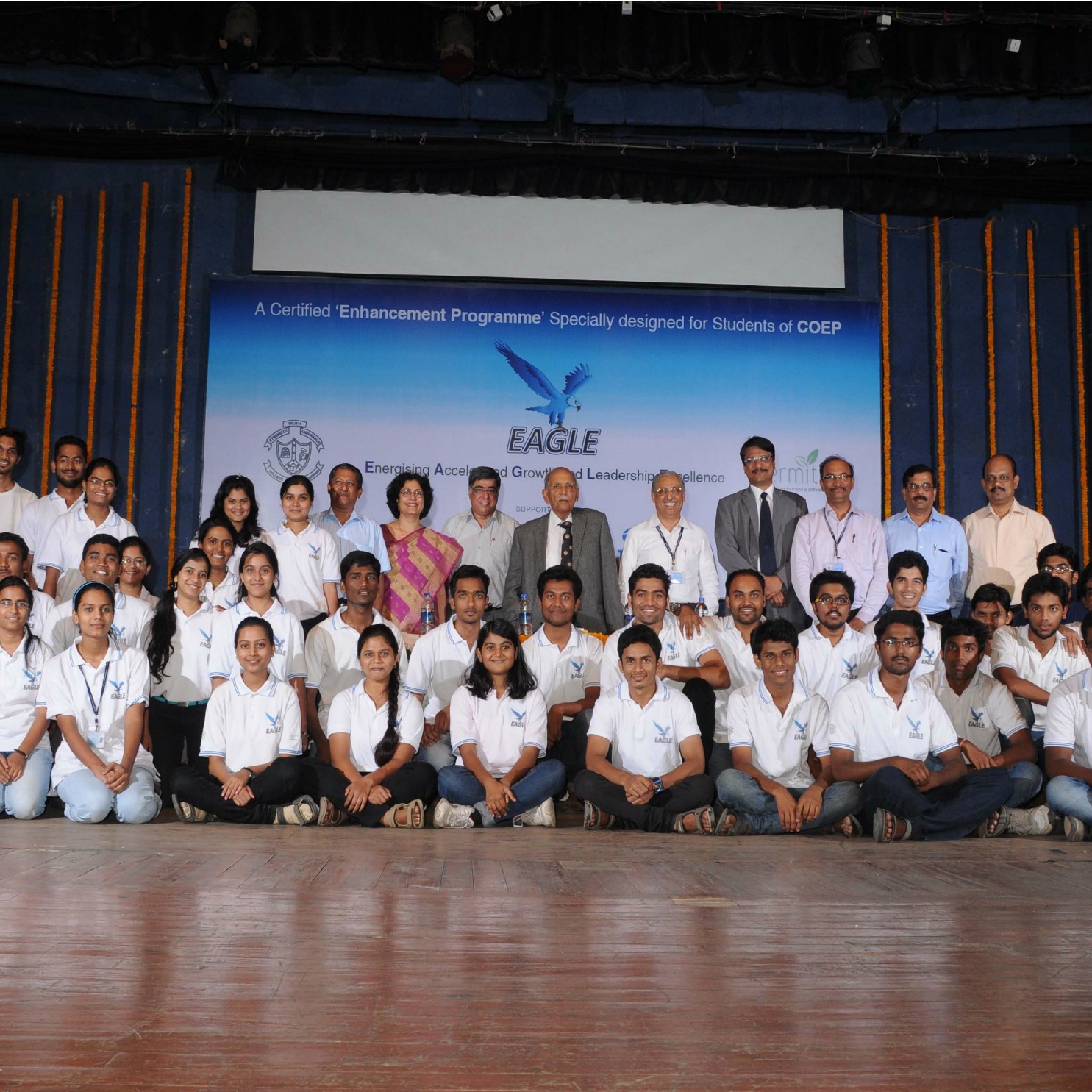 Pune: As per surveys by several industrial bodies, it has been observed that Indian engineers are not employable, since there is a huge gap between the industry expectations and the students' learning.
On this note, AD Sahasrabudhe, Director of College of Engineering, Pune (CoEP) has stressed on the point of how necessary it is to build soft skills, life skills, commitment and ethics in students which will enable them to settle faster in the corporate world and demonstrate enhanced productivity. He was speaking at the convocation function of the first batch of CoEP's Energised Accelerated Growth and Leadership Excellence (EAGLE) programme, held on May 9, at college's city campus. Over 681 students were awarded completion certificates for participating in the programme.
An innovative programme, EAGLE was launched in August 2013 by CoEP, in association with the Hermitage Group. Sahasrabudhe said that CoEP is the first institute in the country to launch such programme. "In order to bridge the huge gap between the industry expectation and the students learning, it is necessary to have such programme in the country. It is an effort to address joint needs of industry, academic institutions and student world," he said.
Sahasrabudhe added that the institute will make few changes in the programme including starting it from second year of BTech and complete it by third year so that students aren't overloaded with the academic and non-academic activities. The institute is also planning to help other institutes to further the EAGLE programme.
As part of the EAGLE programme, vocational guidance for students gives them exposure to careers beyond engineering and building understanding of their own capabilities as matched with their likes and leanings.
About EAGLE:
EAGLE is a 10-month long active engagement programme with students of third year to build soft skills, life skills, commitment, ethics and to be useful to the society. There is close interaction with industry, wherein the industry is involved in programme design, interaction with students, provide feedbacks and expert speeches.