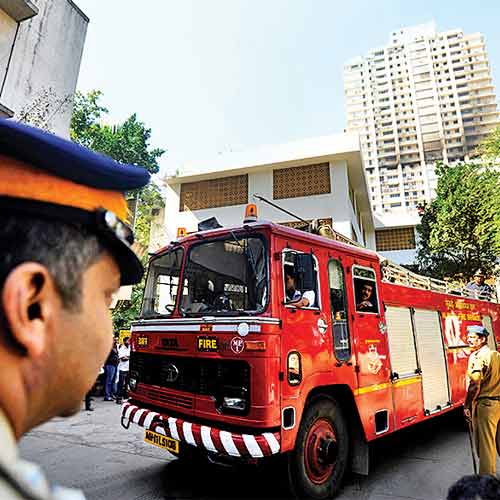 Pune: Six students of a management institute had a harrowing time when they got stuck in the lift at a Aundh-based complex on Saturday. They were rescued by the fire brigade after almost half an hour.
The fire brigade received a call from one Rahul Puri around 12.20 pm informing them that some people have been trapped inside the lift which got stuck between the fourth and third floor at Shivsagar Complex in Aundh. A team of six firemen rushed to the spot and rescued the students who were going down for refreshment.
Speaking to dna, station duty officer Gajanan Pathrudkar said, "We rushed to the spot and demanded keys of the lift from the security guards, who were not able to find it. We learnt that there were some five girls and one boy who were stuck in the lift for more than 20 minutes. Without wasting time, our fireman Ramesh Mane rushed to the terrace lift room and removed the fuse of the lift. Later, another fireman Sanjay Shevale decided to manually lower the lift till the third floor. For that, we had to loosen the brake system of the lift and slowly with the help of a bar to control the pulley system we lowered the lift to the third floor."
Fireman Govind Tapkir said, "There was a risk in doing the manual movement as the lift could have gone down at an uncontrollable speed after the brake system is loosened. Within 15 minutes we rescued the students."