Three-member probe panel holds Joshi responsible for all the goof-ups in examination department; Gaikwad is new head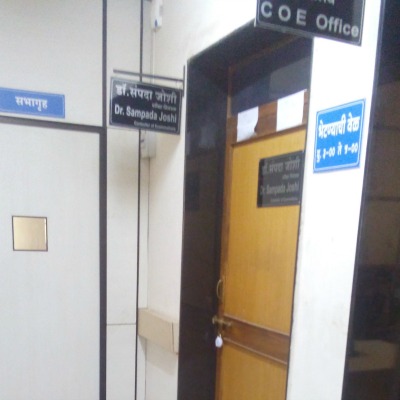 Pune : Courting controversies during her tenure as the controller of examination (CoE) of University of Pune (UoP), Sampada Joshi's reign came to an end on Friday as the three-member inquiry committee which has been investigating the mismanagement, irregularities and goof-ups in various examinations fixed the entire responsibility on her.
Taking action on the committee's interim report on Friday, UoP vice-chancellor Wasudev Gade suspended Joshi and said that V B Gaikwad, who is currently heading Board of Colleges and University Development (BCUD) in the varsity, has been given additional charge of the examination section. However, it seems that Joshi is not going to give up easily, as she told some reporters over the phone that she would seek legal opinion for her abrupt suspension.
The varsity's decision to suspend Joshi was 'celebrated' by various students who were seen distributing sweets on the varsity campus while deans of various faculties and senate members, who were at loggerheads and had sought stern action against the CoE, welcomed the move.
Speaking to reporters, Gade said that the three-member committee, which has been conducting inquiry into the various goof ups like delay in sending question papers to the exam centres, glitches in online exams, sending hand written test papers instead of printed ones, forgetting to set up exam papers, delaying the main and revaluation exam results, discrepancies in checking answer sheets besides other goof-ups found that Joshi was responsible for the mess up.
"Though the inquiry will go on, the committee members have fixed initial responsibility on Joshi and after this, I suspended her," he said.
The V-C said that there were strong reactions coming from students, teachers, deans from all the faculties, senate members and other sections of the varsity. "There was a complaint from all these sections that the CoE was not approachable and non-cooperative and used to take decisions arbitrarily without keeping other people in the loop," he said. When told that Joshi would be going to the court on her suspension, he said that she is free to take her own decisions.
While speaking about the new CoE, Gade said that he is confident that Gaikwad will handle the exam section well as he had prior experience in handling the department.
"I am very hopeful that the exam section will be reformed and there will not be any room for anyone to point fingers in the future," he said, adding, that the committee which has been appointed to inquire into the exam section goof-ups, has also been entrusted with the responsibility of chalking out a plan for reforms and they will be sending their report soon.