Veteran BJP leader promises to work for party candidate's victory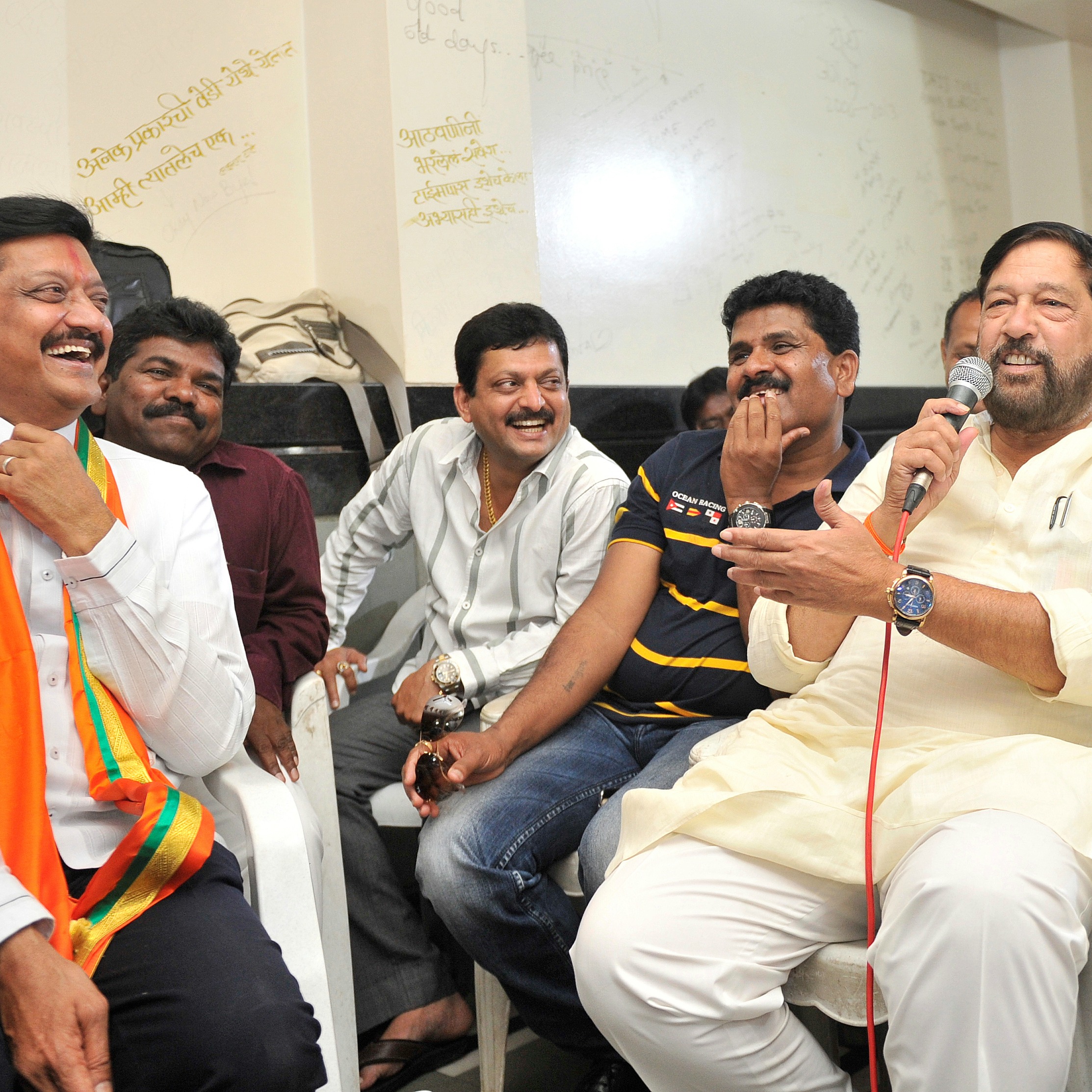 Pune: After skipping the election campaign for three days, BJP veteran Girish Bapat on Thursday appeared before the media and declared his wholehearted support to the party's official candidate for Pune Lok Sabha seat Anil Shirole.
Bapat said that though he was denied a ticket this time, it was the party discipline and RSS 'sanskar' that have pushed him to work for the victory of Shirole. He said that this election was the battle of existence for the nation.
Leaders of the mega-alliance including BJP, Shiv Sena, RPI and Shetkari Sanghatana were present for the inauguration of the election office. Veterans Shashikant Sutar, Pradeep Rawat, Ramesh Bodake, Mahendra Kamble, Chandrakant Mokate, Bhimrao Tapkir, Sham Deshpande, Ajay Bhosale and others were present.
Shirole said that people of the country are clever and they had set the agenda of making Narendra Modi as the prime minister. He said that people have time and again proved that they have the final say and this time they would vote for the BJP.
Replying to a question on Nitin Gadkari's meeting with MNS chief Raj Thackeray, the election in-charge and former Lok Sabha MP Pradeep Rawat said, "Despite being from different parties, people do have personal relations and Gadkari has already explained his stand on this meeting."
Criticising the MNS, Sutar said that those who betrayed Shiv Sena supremo Balasaheb Thackeray are feeling the repercussions now.
"Shiv Sena has always given importance to its loyal soldiers," he added.