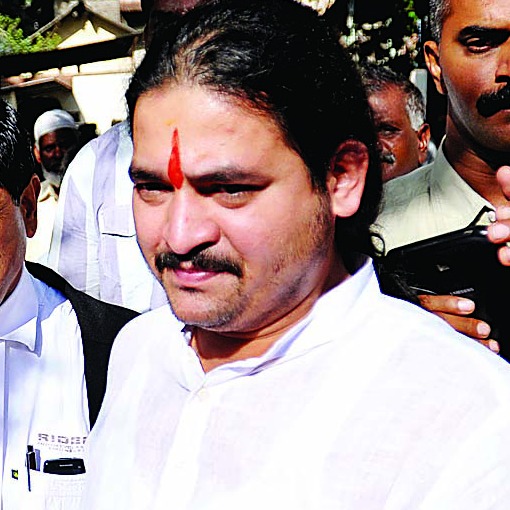 Pune: A month after Mohsin Shaikhs's brutal murder, the police have issued an extern order for two years in Pune district. Hindu Rashtra Sena's chief Dhananjay Desai was said to be allegedly involved in the criminal conspiracy and murder of the 28-year-old youth, who was beaten to death by members of a radical outfit in Hadapsar.
Last week, the police issued a notice in the name of Desai for externing him from Pune district for two years On Saturday around 11.30am, Desai was brought to new administration building, opposite to the council hall, with heavy bandobast.
A senior police officer on grounds of anonymity said," Last week, a notice was submitted to Desai by the Pune rural police, for externing him from the city district for two years. There are about 10 cases registered against him since 2009. Due to his provocative speeches and misleading facts, he is spreading a wrong message in the society and impacting chaos in the society." Desai has appealed in this extern order, and on Saturday he was present before Subhash Borkar, the Sub-divisional magistrate (Maval and Mulsi area).
Desai's lawyer Chetan Bhutada said,
"This is unjustice as every one in the constitution has freedom of speech and expression. He is not provoking people in society but trying to bring peace and harmony. This is just a political stunt by the police officer. On Saturday, Desai sought time to submit his say on the extern order. Desai has his own a house in the city, and his father is said to be ill. He has to be in the city to take care of his health."
In the meantime, Desai was arrested by the Hadapsar police for his alleged role in the criminal conspiracy and murder of Shaikh. An appeal for bail plea was made before Additional Sessions Judge, D D Deshmukh. The additional public prosecutor has sought time till July 26 on the ground that the police are investigating the case and there is an identity parade of Desai to be conducted. Accordingly, the bail plea hearing has been adjourned till July 28.