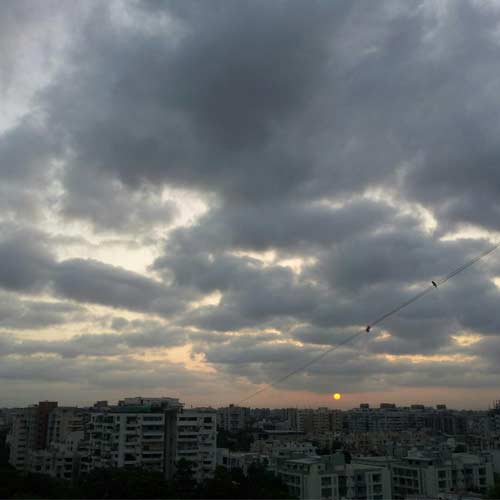 After experiencing drizzles on Thursday, Punekars can hope for good rains in the coming days. Experts from Indian Meteorology Department (IMD) have predicted that there are signs of monsoon getting active and the city and its surrounding areas are likely to get heavy rainfall in the next couple of days.
"Most regions of the state has not received good rains till now. But rainfall activity is likely to increase on the west coast in the next 48 hours. This will also help for heavy rainfall in the interiors of the state, including Pune city," said Medha Khole, deputy director general (weather forecast), IMD.
While Mumbai recorded more than 20mm rains on Thursday, Pune remained almost dry. When asked about the reason, Khole said, "As Mumbai is in the windward side and Pune in the rain shadow interior area, there is heavy rains in Mumbai but Pune is still waiting for its share. The rain-shadow areas of the state will experience rains in the coming 2-3 days."
However, Punekars are enjoying the pleasant weather. "We went out in the evening as the weather was good. The drizzles have increased the
hope of rains," said Tanvi Boralkar, 22, a student residing in Shivaji Nagar.