To curb traffic congestion, traffic police introduces changes in parking and driving rules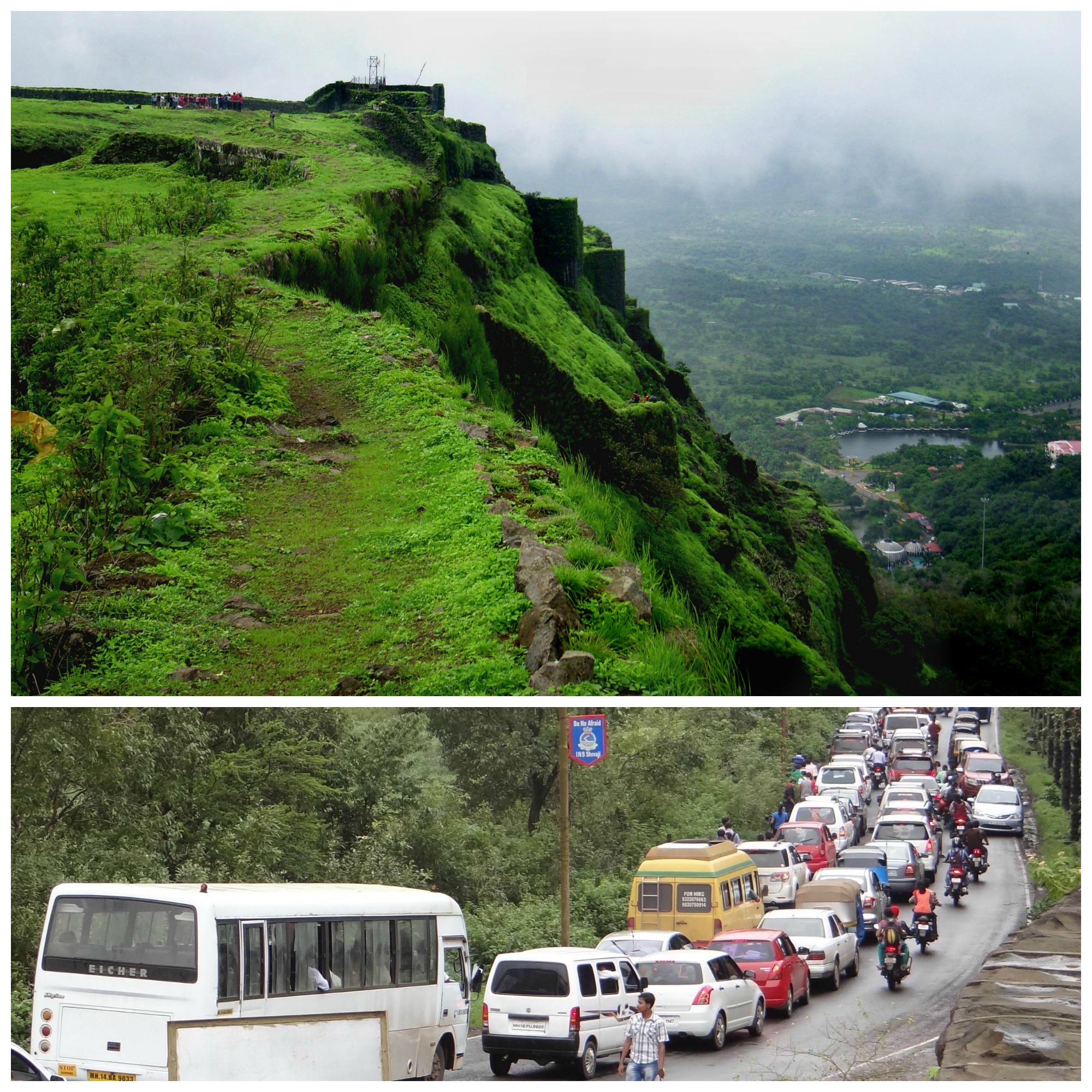 Pune: If you are heading to Lonavla, then worries related to traffic snarls and safe parking for your vehicle will not mar your outing.
Noticing the rise in vehicular population, the traffic department of Lonavala police is putting up new guidelines to make tourist movement smoother.
There will be no-vehicular zone restricting entry of heavy vehicles put in place. Besides, there will be dedicated parking spaces. The plan will be implemented from April 1.
The authorities face difficulties in managing the heavy traffic flow, which was the sole reason to enforce these changes.
Police inspector IS Patil said, "The city still have unused spaces which if utilised properly can wipe out the problem of vehicular parking. It is with this aim that we are bringing in some changes. We should hope for a smoother vehicular movement henceforth," he said.
One of the key moves that will come to effect will be the the closure for heavy vehicles in the city limits during peak hours. The restriction on heavy vehicular movement will be observed between 8 am and 1 pm and between 4 pm and 8 pm.
According to the new plan, no parking will be allowed in the lanes leading to Bhushi dam.
The hill station's famous Sonar Galli (the main market place housing jewellers) will henceforth be a no-vehicle zone. The reason being the the lane gets chocked up due to less space. A 50-metre stretch leading to Lonavla bus station will be a no-parking zone.
Additionally, the roads leading to ST bus station and telephone exchange will be made one-way.
The odd-even day parking system will be in implemented at various places. The road between Mahavir Chowk and Gawaliwada Kiran Petrol Pump and open space between Indrayani bridge and Bhangarwadi Lohgad Garden will have authorised parking lots.
Measures that will aid travel
Sonar Galli - No vehicular zone
No parking till 50 metres from Lonavala bus stop.
Odd-even parking between -
1. Mahavir Chowk and Gawaliwada Kiran Petrol Pump
2. Mahavir Chowk to Mavla Statue, Jaychandra Chowk, Shivaji Chowk
3. Open space between Indrayani bridge and Bhangarwadi Lohgad Garden
Roads turned one way
1. Shivaji Chowk to Bhangarwadi Garden
2. Indrayani Bridge to Hudco Colony
3. Vegetable market to Residency Colony
4. Aashirwad Hospital to Sanjay Store
5. Post office to Bharat Saw Mill
6. ABC Company to Indrayaninagar