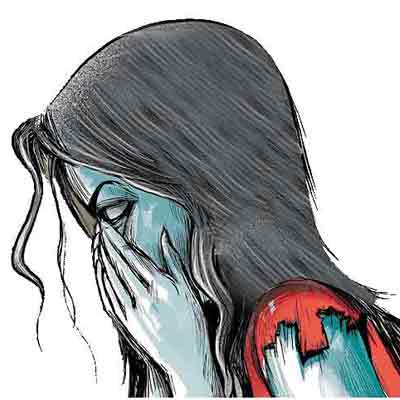 Pune: The family of a 14-year-old orphan girl, who has been admitted to the intensive care unit (ICU) of Yashwantrao Chavan Memorial Hospital (YCMH) after she allegedly attempted suicide, has claimed that the girl consumed pesticide following constant eve-teasing by her classmate.
According to the police, the girl has denied that she attempted suicide and said she drank the poison by mistake. The cops said that they will take further action after recording the statement of the girl's paternal uncle, who is her local guardian.
The 14-year-old girl Mitali (name changed to protect identity) hails from Khopoli and was studying in the Bhosari-based Yashwantrao Chavan Ashram School for the past four years. She lost her parents when she was a toddler and her grandmother and paternal uncle took care of her.
The school authorities have denied the allegations of eve-teasing, though they admitted that the boy has been rusticated. Shockingly, the school principal Lalasaheb Salunkhe said that the girl would not be given admission for the next academic year as they don't want any trouble.
Salunke said, "I have interacted with Mitali and she claimed that she drank the liquid by mistake. Neither her uncle nor she complained against the boy in the past. Still we have rusticated him. However, after Mitali examination we will not enroll her name for the next academic year as we do not want any trouble in the future."
Mitali's uncle told dna, "The school never took cognisance of her complaints against the boy who was her classmate. On Monday night, I received a call from the school saying that Mitali has been rushed to the hospital after she complained of stomach ache. Late night, they called up again asking us to rush to Pune. On Tuesday morning, when we reached the school, they made us wait for two hours and later directed us to YCMH."
He went on to say, "Only last week, she had called me complaining that there is a boy in her class who always teases her and talks in an indecent manner." He claimed that he had even approached the police to lodge a complaint but the police made him run from Bhosari police station to various chowkies.
Inspector in-charge of Bhosari police station C D Bhosale said, "We have recorded Mitali's statement in the hospital. Her statement mentions that she consumed the pesticide by mistake. However, her uncle claimed that she might have taken the step due to alleged eve-teasing and if this is the case, we will probe it accordingly."