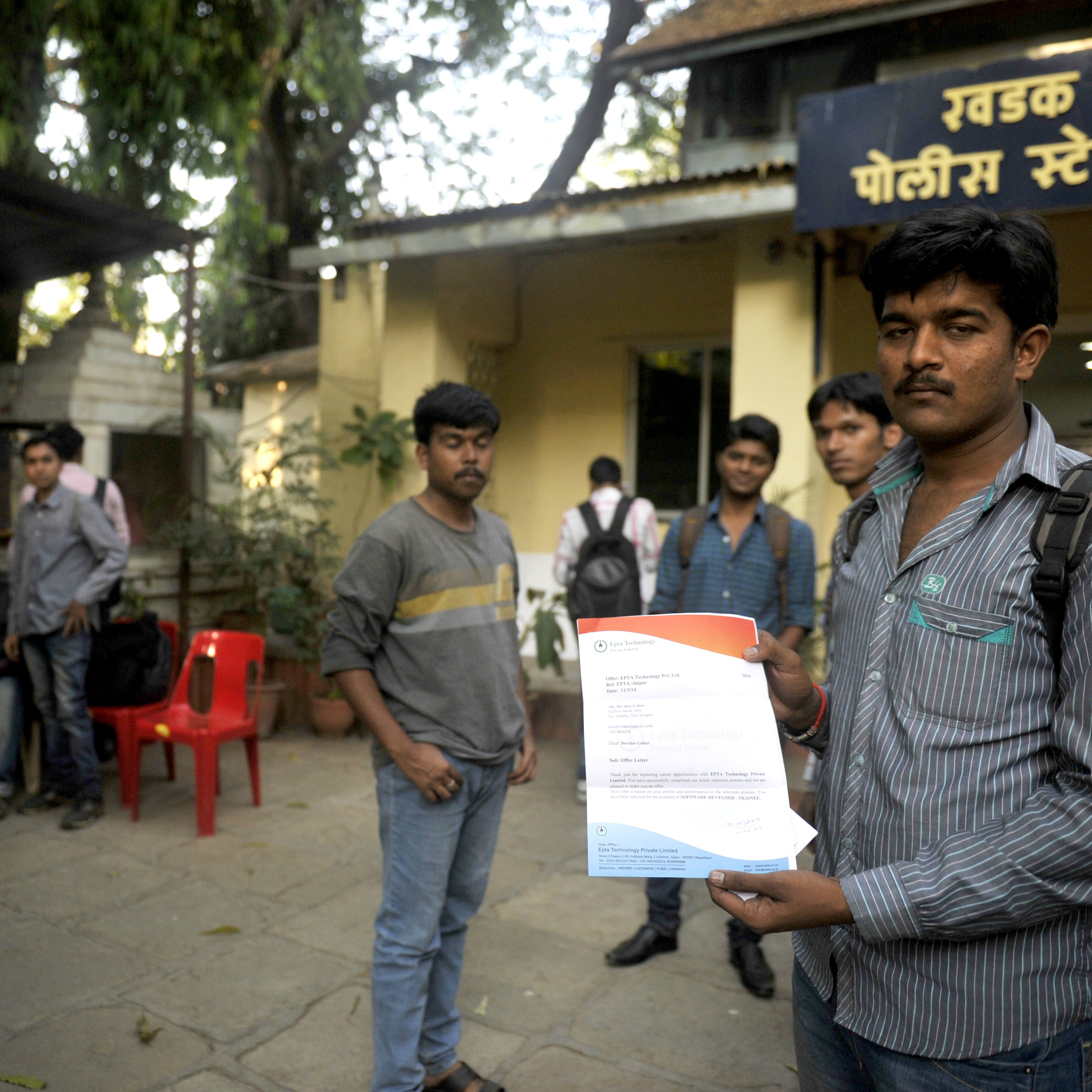 Pune: After a city-based software firm EPTA Technologies duped over 450 students from various colleges of their jobs and Rs20,000 each, the students demand that the respective colleges should take moral responsibility of the fiasco and do something so that their hard-earned money can be recovered.
According to the students, the placement cell of the colleges should have inquired properly before allowing such fraudulent firms for campus hiring. The chief executive officers of the firm, which was located on Shankarshet Road, shut shop and absconded with the money.
Following which, the students lodged complaint with Khadak police station. The students were assured of permanent jobs in return of Rs20,000 each.
The students are from Indira College of Engineering, JSPM, Sinhgad and Wadia. Officials from EPTA had walked into the campuses of all these colleges and recruited students from streams like Computer Sciences and Electronics and Telecommunications (ENTC). The students were offered jobs as trainee developer, programmer and testing. The entire process of recruitment went on for almost two to three months.
One of the students from Indira College said that the training and placement cell had told them that if they do not accept the job offer from EPTA, they would not be allowed to sit for the next placement round.
While speaking to the dna, training and placement officer Shashi Bhatt of Indira College said that when EPTA came to their campus, they had inquired about the firm and even verified that they were registered with the ministry of corporate affairs.
"We even checked the background of the firm by sending out teams to the firm and clarified the authenticity. The firm was in business for more than three years, and hence there was no scope for suspicion," he said. He said that as a college, they are investigating from their angle.
Somnath Thigade placement in-charge of Sinhagad College of Engineering (Pandharpur campus) said that they had carried out proper verification of the firm, following which they allowed students to attend the interview. He said that the college will carry proceedings in the legal way.
He said that as a college, they are also worried about the incident and investigating the same at their end Senior police inspector Shashikant Chavan of Khadak police station said that they have sent teams to Indore and Jaipur to verify the branches of the company. "We will also speak to the placement cells of all these colleges and will try to seek information about the recruitment," said Chavan.