Take a sneak peek into the happenings at the upcoming TiECON this weekend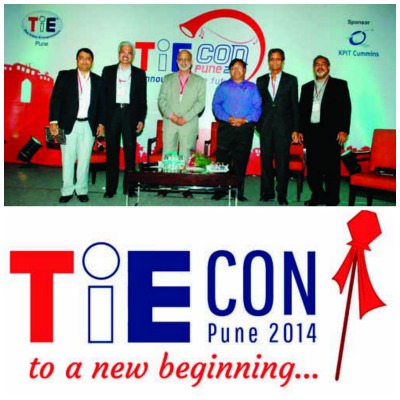 Key speakers: Vishwas Mahajan, president, TiE Pune Chapter. Krishnan Ganesh, founder of Growthstory.in and Portea Healthcare. They will be speaking about how to educate young entrepreneurs on 'Entrepreneurship in the Indian context – each time, a brand new beginning'.
Aditya Kulkarni, founder of Little Eye Labs, and product manager of Facebook will share the story of his company. The next plenary will have Mahesh Murthy on stage who is a founder of Pinstorm, a brand management guru, venture capitalist, speaker and a columnist.
Insight on 'The emotional roller-coaster of being an entrepreneur' where TiE's social panel will address the problems and create sustainable business models. The panel will be moderated by PR Ganapathy, COO, Villgro Innovations along with Dr Abhishek Sen, founder, Biosense, Aniruddha Atre, founder BOPPEI, and Sudesh Menon, founder of WaterLife.
Rajiv Bajaj, MD, Bajaj Auto, will talk about his strategy of repositioning Bajaj from being a maker of cheap scooters to becoming a brand of sporty motorcycles.
Interesting session called the Parallel Track I and II will see experts demystify the funding process. The session aims to educate entrepreneurs on how to choose the most suitable fund for their project and which criteria is most important in the decision-making process.
Manak Singh of Ascent Foundation in conversation with Ravi Pandit (CA), Founder, KPIT – a well-known IT company with half-a-billion dollar revenue, and Venkatesh, founder, Goli Vada Pav, an Indian fast food chain with over 250 outlets across India will share there expertise.
The event will conclude with two key plenary speeches by Vijay Shekhar Sharma, founder and CEO, One97 Communications, one of the fastest growing mobile internet company, and Devdutt Patnaik, well-known author, mythologist, and speaker who has connected Indian mythology to business.