Student alleges that her seat number was deliberately changed after exams, inaction by authorities add to her woes.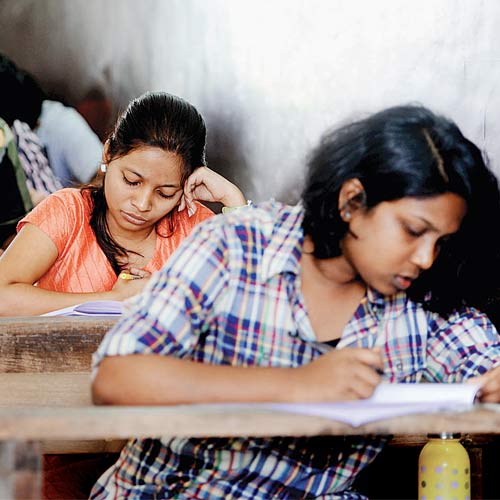 Pune: Marked absent despite having appeared for an exam in November 2013, an engineering student is now running from pillar-to-post to get the alleged mistake rectified. Fed up with the inaction by her college authorities, the girl has approached the Talegaon Dabhade police to lodge a complaint against the college authorities, compelling the latter to 'fast track' the process of rectifying her situation.
In January 2014, student Sukanya Kadam (18), a second year engineering student of Talegaon Dabhade's DY Patil College of Engineering learned of the goof-up when she received her marksheet. She claimed that despite having appeared for engineering mechanics in November 2013, she was marked absent. Irked Kadam applied for a photocopy of her answer sheet and that's when the goof-up came to light.
"I realised that my seat number was switched with the seat number of a student who did not appear for the examination. My marks were awarded to Wasim Noor Baig, a batch-mate. But while writing my backlog examination, I had written my seat number properly. But after I finished the examination and submitted the answer sheet, my seat number was changed. I scored 49 marks in the test. I also have my hall ticket and all necessary proof. This is a serious matter, as my seat number was changed deliberately," she alleged.
Kadam had then complained to the principal against the Block Supervisor, Sealing Supervisor and the Office Incharge. However it has been over three months and yet her issue has not been resolved. "I even tried to lodge a police complaint two days ago at Talegaon Dabhade police station, but I was told this was an academic issue. I am worried since if college and university authorities don't correct my marksheet, I stand to lose an academic year for no fault of mine."
Meanwhile S More, principal of the engineering college acknowledged that the student had approached him regarding the goof-up. "I have sent an application to the Maharashtra State Board of Technical Education (MSBTE), Mumbai for making corrections in Sukanya's marksheet. I am going to talk to them personally and will solve this problem as soon as possible."