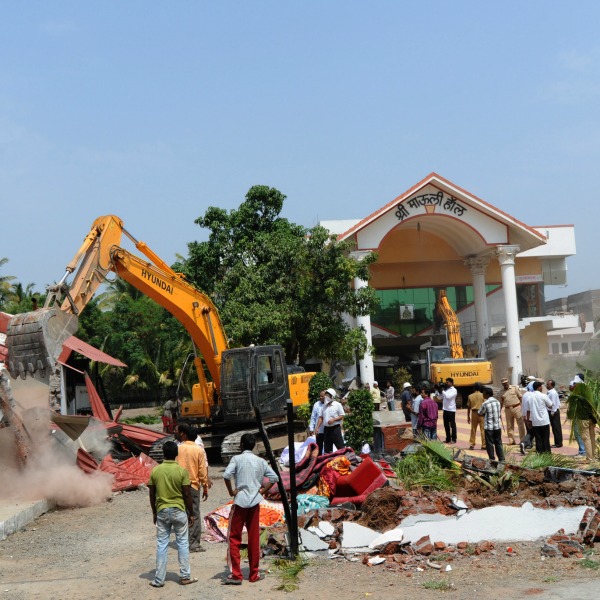 Pune: There are as many as 200 encroachments in Pune Cantonment Board (PCB) area which are affecting development works, says PCB. The largest encroachment is on the defence land adjoining the nullah in New Modikhana which is slated to acquired for setting up of Rs50 crore 20 MLD Sewage Treatment Project (STP).
Information available with the cantonment administration reveals that encroachments have taken place all over the cantonment area especially the open defence land and also numerous illegal encroachments in interiors of cantonment area.
Cantonment Executive Engineer K V Shirodkar said that the encroachments proved to be a major obstacle in carrying out development works in Cantonment. "The encroachments have come up on defence lands under cantonment jurisdiction for the past three decades and some have grown into flourishing slums. We have served notices to the occupants but they have refused to vacate the premises. We have sought for police protection to ensure that illegal occupants are evicted and the areas be cleared of encroachments. The police say that it is not their duty to interfere in the housing issues which makes makes the matter difficult." he added.
Activist Sher Mohammad Khan said that encroachment of prime defence land worth Rs20 crores meant for STP project highlighted the modus operandi of criminals who plan with other government entities to grab defence properties across Pune, Khadki and Dehu road Cantonments. Khan has even lodged a complaint with the police as a third party. "We have collected enough evidence by which the police could nail the culprits under relevant sections of IPC. Despite this, officers at Bund Garden police station were not concerned about investigating forgery, land grabbing and rioting which the illegal tenants have been a part of," he added.
PCB President Brigadier Lalit Joshi has given strict orders for the crackdown on illegal structures and encroachments in Pune Cantonment and has sought a detailed compliance report from the administration.