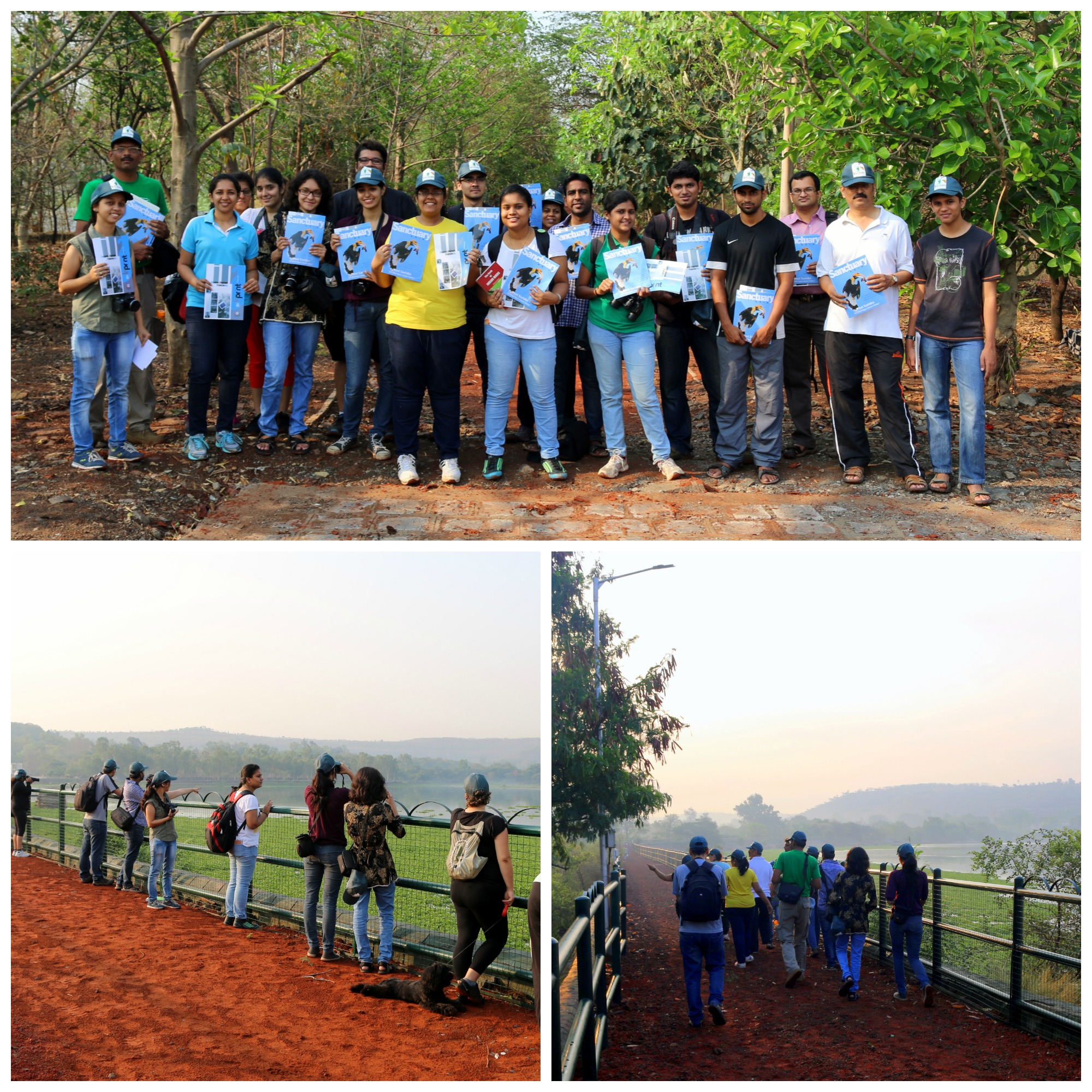 Pune based environmental and eco-tourism orgnizations with support from Sanctuary Asia magazine and the Earth Day Network came together in Pune to celebrate Earth Day, by conducting a bird walk to the Pashan Lake. 28 enthusiastic nature lovers attended the 6 a.m. walk at the lake which hosts a variety of wetland birds such as storks, ibis, kingfishers, cormorants, ducks, herons and tree birds like barbets, wagtails, great tits and other indian species. The lake is frequently visited by photographers and bird watchers. Preetal Chaudhari an IT professional said, "I woke up early just for this and will be going to work after bird watching"
Experts helped participants identify birds and also shared information about their habitats. Shraddha Zende of Sustainability Initiatives who also explained importance to several tree species said, "Many trees were also identified which particularly nest some species of birds".
Pashan lake and other water bodies around the city face problems like encroachment, human pressure, garbage, growth of weeds and invasive species, and excessive eutrophication. Jayesh Paranjape from Western Routes said, "It is necessary that more awareness is created about the importance of ecological balance so we can try to reduce our impact on the environment and maintain an undisturbed environment for our fellow earthlings."
More than 30 participants that included amateur bird watchers, students of environment science and enthusiastic citizens interested to know more about the ecology of the city attended this walk.
What is Earth Day
April 22 marks the birth of the modern environmental movement which started in the 1970s in order to promote the idea of ecology and encourage the respect for life on Earth. On this day events are held worldwide to demonstrate support for environmental awareness and protection and raise awareness about protecting our biodiversity and ecology.