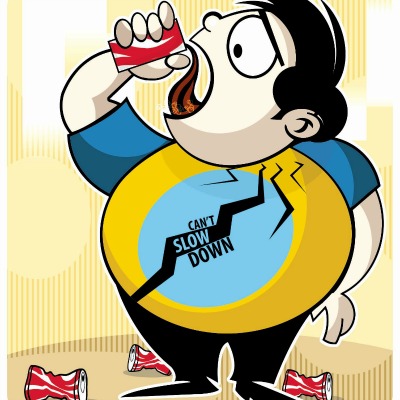 Pune: Now, you will know if your child is suffering from any metabolic disease by checking his waist circumference.
In a recent study published in the Journal of Paediatrics, a team of Pune doctors found that the waist circumference of a child can be helpful in predicting if he is suffering from any metabolic diseases. The study also found that every 70th child out of 100 would be at a risk of developing a metabolic disease such as obesity. Doctors also claim that this percentage in Indian children is significantly higher than the international percentage.
The study was conducted by a team of paediatrics from the Jehangir Medical Research Institute, on over 10,000 children in the age group of 2 to 18 years in five cities across the country. Their body mass index (BMI), waist circumference and lipids were measured and studied.
"We have conducted the study with an objective to develop a waist circumference percentile among Indian children and to define the cutoff to identify how many children in India are at a risk for developing a metabolic syndrome. We found that every 70th child among 100 is at a high risk for developing the disorder," said Dr Anuradha Khadilkar, consultant pediatrician in Jehangir Hospital.
Metabolic Syndrome is a disorder of energy utilisation and storage in the body and results in increased risk of hypertension, type 2 diabetes (a disorder characterised by high blood sugar levels) and atherosclerosis vascular disease in which an artery wall thickens.
"The presence of high triglyceride levels in blood, low cholesterol, increased fasting, fluctuating blood glucose levels, high blood pressure and waist circumference less than 75th percentile is seen more among children these days due to the change in their lifestyle. Children, as young as six, are suffering from diseases like hypertension, diabetes and abnormalities in the lipid profile," said Dr Veena Ekbote, nutritionist at Jehangir Hospital.
Nutritionists say that this high proportion of children developing metabolic disorders is typically due to the sedentary lifestyle and can be controlled by a healthy regime.
"During the study, we found that hypertension which is generally seen in adults, is becoming common among children who are overweight and obese. The main reason for this is the lifestyle of the people which has become more sedentary with very little or no physical activity. Children should be advised adequate physical activity and healthy eating habits in order to avoid this," said Lavanya Parthasarthy, nutritionist, Jehangir Hospital.