The DC to submit its report to the Election Commission in two days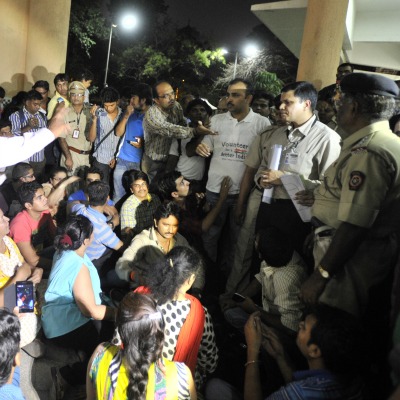 Pune: Pune district collector Saurabh Rao, on Tuesday, said that the Election Office has received applications of 1,230 voters regarding missing names from the voters' list with maximum complaints from Kasba Peth constituency. Rao also said that he will be submitting a report on these complaints to the Election Commission in next couple of days.
Interacting with media, Rao said that a preliminary report in this regard has been already submitted to the chief electoral officer. "Out of total number of complaints that we have received so far, majority of the complaints are regarding deletion of names from the voters' list. There are some complains where names of one or two members of family are deleted and we are going to carry out an inquiry regarding such deletion. We are scrutinising each and every complaint," Rao added.
Out of the total applications received so far, maximum of 112 applications are from Kasba Peth constituency, 107 are from Cantonment, 96 from Parvati, 80 applications from Kothrud, 45 from Shivajinagar and 27 are from Wadgaon Sheri constituency. The election office has also received 13 complaints on e-mail and 10 RTI applications. Apart from these applications, ten RTI applications have been filed with the Election Office, one writ-petition and one PIL has also been filed regarding missing names from the voters' list.
Will probably opt for decentralisation method
Based on the experience of April 17 when the website of the Chief Electoral Office was crashed due to heavy traffic on the site, Saurabh Rao said, " Decentralisation is the method where voters list can also be made available at other government website and I have made that suggestion to the Chief Electoral Office for the upcoming phase of voting in Mumbai, Thane, Nashik and Aurangabad."