Relatives end up paying extra in absence of rate cards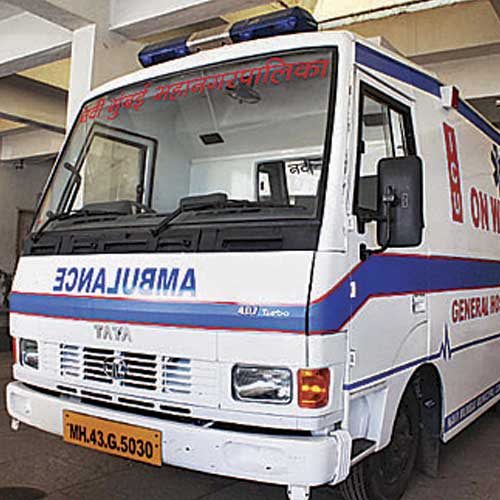 Pune: Despite the fact that the rate of ambulance was fixed by the Pune RTO in August last year, the rate cards are not displayed inside the ambulance due to which, the patients' relatives have to shell out extra money.
City-based activist demands that the RTO should take strict action against prominent hospitals, including those run by the government, who fail to display the rate card for ambulance services.
President of Sajak Nagarik Manch, Vivek Velankar stated that many Puneites are not aware that the rates of emergency services like the ambulance are fixed and hence, they are still being overcharged for the same.
Velankar said, "The Pune RTO must take the necessary steps and check that all the hospitals ambulances should display their rate cards in distinctly visible place to reduce the cases of overcharging."
Velenkar added, "The ambulance rate card has been published by the RTO and is available on its website. Hearing a PIL, the division bench of chief justice Mohit Shah and justice M S Sanklecha of Bombay high court, on August 29, 2013, directed the state governments to ensure that fares of private ambulances were fixed by October 31, 2013."
Pune Regional Transport Officer (RTO) Jitendra Patil said, "It is important for all the 1,500 ambulances to display the tariff card to make citizens aware of the charges. We will carrying out random checks of the ambulances and strict action will be taken against the owner of the ambulance who will not follow the rule.

Ambulance service/Name/charges
Jeevanraksha pratishthan/ Humpling Bachevsevar Badri (owner)
Local - Rs.500
Cardiac - Rs.3500
Out of Pune - up to 100 km - Rs 3000
after that Rs.12/- per km
Mumbai to Pune - Rs.4000 to Rs. 5000
Halt charges: Rs 100 (for an hour)
Bharat ambulance service, Sunil Ambrani (manager)
local - Rs. 500
per km out of Pune - Rs. 12 per km
Mumbai to Pune - Rs.4000 to Rs. 5000
Halt charges: Rs 100 (for an hour)
Shri Sant Sawta mali ambulance , Anil Zagde (owner)
local - Rs. 500
Out of city - Rs. 12 per km after 200 kms
Pune to Mumbai - Rs. 3500
Shree Datta ambulance, Pramod Patil (owner)
local - 1000/-
cardiac - 3500/-
pune to mumbai - 15000 + cardio (5500/-) + oxygen 1000/-
out of town - 12 km/hr + oxygen 1000/-
Rate as per the Pune RTO website (http://www.rtopune.info/ambulancefare.htm)
Vehicle/25 km-two hours/ per kilometer.
Maruti Van/ Rs 250/Rs9
Sumo,Matador/ Rs300/Rs10
Tata-407,Sawraj Mazda/Rs 500/Rs12
ICU or AC/Rs 700/ Rs 20