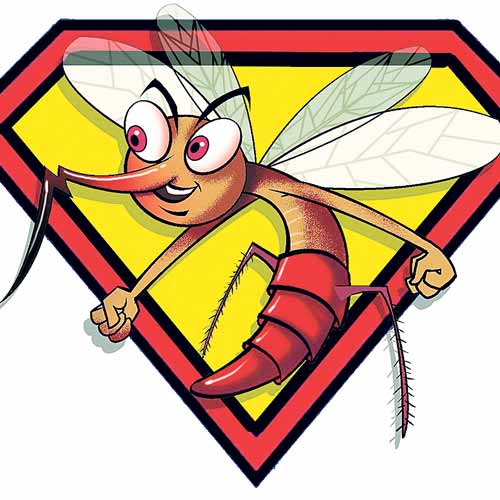 Pune: The Pune Municipal Corporation (PMC) has issued notices to five construction houses for not following sanitation norms, thereby providing breeding ground for mosquitoes responsible for spreading Dengue. On Wednesday, 25 cases were registered in the city compared to four or five cases last week. This has led PMC to increase inspections of housing societies and construction sites suspected of potential breeding sites.
"Five construction sites have been detected with positive breeding grounds in their basements where they had allowed water to stagnate. There are 299 other construction sites that have been inspected and action will be taken on every construction house not following PMC sanitation and health norms on their construction site." said Vaishali Jadhav, assistant medical officer of the PMC health department. The construction sites that got notices are primarily located in the Ghole road, Nagar road and Sangamwadi area of the city.
"Over 2 lakh houses have been inspected last week and more are being looked at now. 1468 breeding sites have been eliminated, where 1918 of them were water filled tires and scraps. Over 24000 houses have been chemically sprayed and 49000 are listed for chemical spraying " added Jadhav.
The areas with the highest number of infected persons were found to be Dhankawadi, Hadapsar and Ghole road. Blood tests of over 4000 citizens specially of these areas have been conducted.With 78 cases registered in this month, PMC has started awareness campaigns along with the inspections. Over 95000 leaflets mentioning preventive methods of dengue and malaria have been distributed and potential breeding sites have been detected and tested. Construction sites are asked to maintain dry areas, prevent water logging and keep the site as clean as possible.
PMC drive activities
Number of wards covered - 15
Number of houses inspected - 2,90,140
Containers with stagnant water inspected - 4,65,498
Construction sites inspected - 299
Breeding spots eliminated - 1458
Number of houses chemically sprayed - 24141
Dengue cases last week - 4-5/day
Dengue cases this week - 23-25/day
Dengue cases registered in the city in July - 78