Operators say hike is due to demand for female attendants and instalation of GPRS in vehicles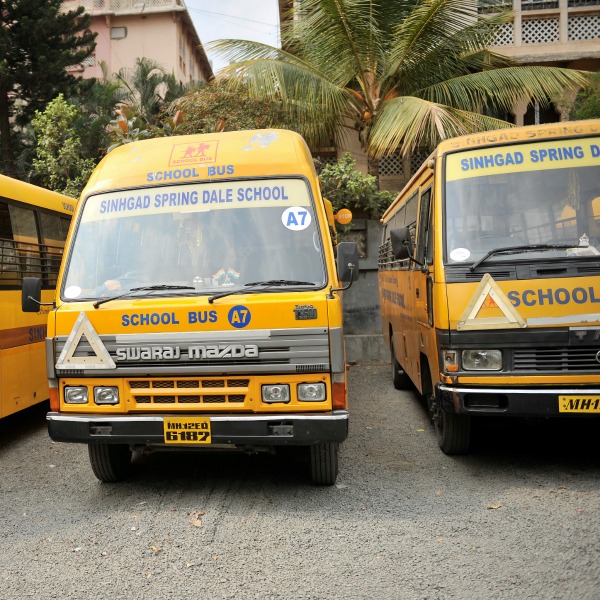 Pune: Parents will now have to shell out Rs 200 extra per month, if they want to send their children in the school transport bus for the new term. The Pune Bus Owners Association (PBOA) have decided to increase the rate of the fleet by 20 per cent.
The association claims that due to various reasons, they have to pay additional cost for the buses, due to which they decided to do the fare hike.
This will result in extra financial burden for the parents this academic year.
The decision came into affect after the Pune Regional Transport Office (RTO) made it mandatory for the school buses to have certain compulsory items installed in the buses for safety measures.
"The school bus owners were going through a financial crunch in the previous year since the government made several aspects compulsory for school buses to follow this academic year,"said Rajan Junavane, Vice President, PBOA.
We had to install general packet radio service (GPRS), system which costs Rs 10 thousand and also keep a sim card for which we have to shelve out Rs 500 from our pockets each month,"said Rajan Junavane,vice president, PBOA.
Junvane added,"Besides this, the RTO has also made it compulsory for the school bus to have female attendants for which the bus owner has to pay Rs 7 to 8 thousand extra per month.
Currently a bus owner charges Rs 700 for first 1 to 4 km per child and Rs 100 more per km ahead. This year, the charges will go up to Rs 900.
The reason behind this hike decision is not only the diesel hike.
In April 2014, a 4-year-old girl was molested by a male attendant in her school bus, following which the RTO kept a strict checking of all the school buses.
As of today, more than five thousand buses of school bus transport are in the city, out of which only one thousand buses are registered with the schools
The rest of the buses are working as private buses for the school children.
However, parents have no qualms with paying a couple of hundred more bucks for their children's safety.
Vijay Shetty, a resident of Kondhwa, said, "The safety and security of my children is more important for me than anything else. After hearing about the recent incident in the city, I do not mind paying Rs 200 extra for the school bus transport."
"With the kind of lifestyle that we are staying in, I do not mind paying Rs 200 extra as this is for the safety of my children and I do not want to compromise it at any cost," said Rahul Awasthee, a resident of Baner.