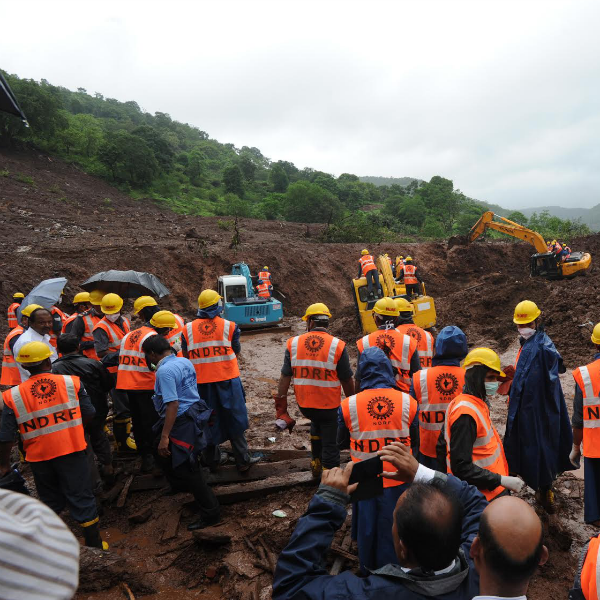 Pune: On the fourth day of the rescue operation at Malin village, 85 bodies were found until Saturday night. Fearing that some bodies must have been washed away with the water, the teams of National Disaster Response Force (NDRF) and the Pune Municipal Corporation's fire brigade have started a search operation in the back waters of Dimbhe Dam.
"Though bodies are recovered, we fear that with the heavy rains and force of the river flow, some bodies may have drifted down to the backwaters. From today, firemen have started searching for bodies in the backwaters as well," said Manish Momleale, a fireman working with the PMC.
A team of six firemen have started searching the water for the bodies and diving operations will start soon. "Half of our team will search the waters and three to four of us will wait on the shore to help, in case anybody is found," added Momleale. If any body is found, the operation will continue on a larger scale, for now the firemen have schedules for a two day search.