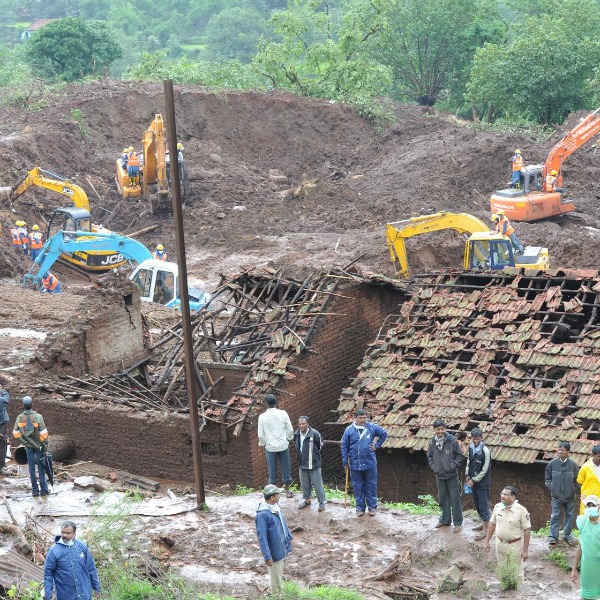 A brief respite from continuous rains accelerated the rescue operation on Friday as the National Disaster Response Force (NDRF) personnel managed to extract 28 bodies between 2am and 8pm on Friday. The toll has reached to 68 and 90 people are still feared to be trapped.
"We will need at least 2-3 days to complete the rescue operation if the weather remains clear," said district collector Saurabh Rao. He said that till 8pm on Friday, a total of 68 bodies were extracted and 10 injured rescued.
"Evacuation of people is necessary as we cannot predict any debris falling over again. Already, there is a heavy loss of life and we do not want to take any chances," said Manoj Lohiya, SP, Pune rural.
Though the rescue operations were full fledged on Friday, the formation of pungent odor emanating from decomposed bodies was a cause of concern.
"We have started spreading bleaching powder and eucalyptus oil to subside any foul smell. This is also a precautionary method to keep the health of rescue workers intact," said Dr Kushal Mahajan, who is associated with Maharashtra Emergency Medical Services.