Go on indefinite hunger strike till PCMC doesn't solve their water woes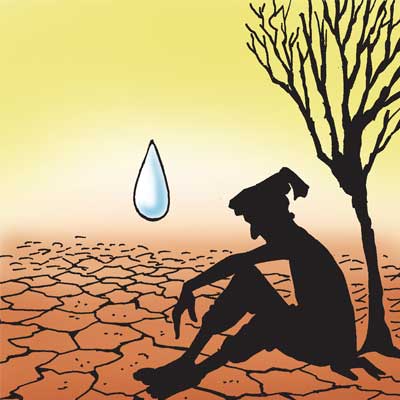 Pune: Fed up with erratic water supply and getting polluted tap water for last two years, residents of Dapodi in PCMC area are sitting on indefinite hunger strike from today till their water issues are not solved by the municipal corporation.
The Dapodi citizens blame the PCMC civic officials for neglecting the water supply problem and not taking any step over the years to rectify it. In December 2013, the same residents had taken a Handa Morcha (protest) and PCMC officials had promised to solve water supply problem in the area, but there is no action take yet.
Dapodi resident, Neelima Bramhare, says that over the year they have complained several times to the water supply department in PCMC and it has always been ignored. "Not only do we get water once a day, we get two hours low pressure water supply which is polluted and stinks. We cannot afford to buy mineral water everyday, so we are filtering and boiling the water to drink," she said. She also said that they are facing this ordeal since last two years and PCMC hasn't solved it.
Another citizen, Deepak Mirajkar said, "managing our water needs has become very difficult over the years. We just get two hours water supply in the morning and that also at very low pressure. If that also is polluted and murky, how are we suppose to live. PCMC should find an immediate solution and if needed change all the pipelines in the area."
Executive engineer from water supply department, PCMC visited the aggrieved citizens sitting on hunger strike in Dapodi and promised that he will give a written declaration that PCMC will resolve the water supply issue in the next few months. He said, "Dapodi is an old tail-end area within PCMC area and water pipeline needs to be replaced as they have developed leakages. Our people are working on the issue and we promise that it will be resolved over a period of time."